Johns Hopkins Settlement: 3 Things Patients Should Know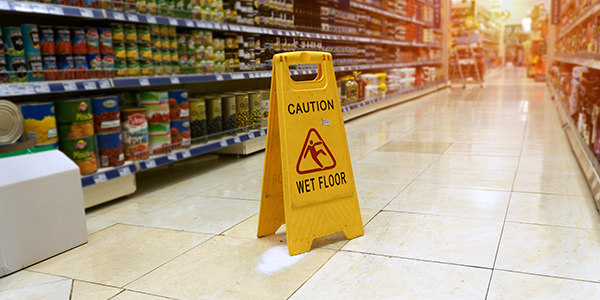 Johns Hopkins Hospital has agreed to settle with thousands of patients over claims that a gynecologist secretly recorded office visits for years.
The class-action suit has more than 9,000 plaintiffs and accuses Johns Hopkins of being responsible for the recording and inappropriate behaviors of former Hopkins gynecologist Nikita Levy. The Los Angeles Times reports that Levy is alleged to have used hidden cameras during pelvic exams, including a camera pen he carried.
Worried about your privacy? Here are three things patients should know about the Hopkins settlement:
1. Levy Likely Would've Faced Criminal Liability.
What Dr. Levy was accused of is not just a civil matter, it's also criminal. However, according to The Associated Press, Levy could not be brought to justice because he took his own life in February 2013.
If Levy had survived, he would have likely been tried in criminal court for sexual assault and/or "Peeping Tom" offenses. Had he been convicted, a civil court could then have accepted his certified convictions as bona fide proof of the alleged conduct. Even if Levy or a similar doctor had been tried and acquitted, a class-action suit could still proceed against him.
2. What Constitutes a Class-Action Case?
A class-action suit can arise when similarly situated plaintiffs (in this case, patients of Dr. Levy) are injured by the same party, or in an incident that shares a close causal nexus with all parties. Cases like these must be certified as a class action, with a court finding that:
It is impractical for class members to sue individually,
The plaintiffs share a common complaint,
The named plaintiffs in the case (class representatives) share the same claims and defenses as those in their class, and
The class attorney and class representatives can fairly represent the class.
Once a class action is certified, a notice is typically sent out to all potential class members, giving them a chance to "opt in" or "opt out" of the class. The Hopkins class action has anywhere from 8,000 to 12,500 potential members.
3. When Is a Hospital Responsible for a Doctor's Actions?
Many times a hospital is held responsible for the acts of its employee doctors' malpractice under the doctrine of vicarious liability. Hopkins could potentially have been held liable for Levy's actions either as his employer or perhaps even for negligently hiring him.
If you are concerned about your privacy with a medical professional or institution, contact an experienced personal injury attorney today.
Related Resources:
You Don't Have To Solve This on Your Own – Get a Lawyer's Help
Meeting with a lawyer can help you understand your options and how to best protect your rights. Visit our attorney directory to find a lawyer near you who can help.
Or contact an attorney near you: