Joplin Walmart Sued by Tornado Victim's Family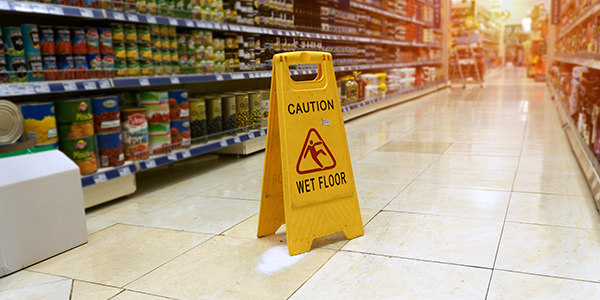 Stanley Kirk had stopped at a local Walmart to buy some golf equipment when the tornado sirens went off in Joplin, Mo., in May 2011.
Kirk, 62, died from injuries he sustained at the Walmart during that tornado. His surviving wife and daughter have filed a wrongful death suit against the retail giant for its part in his death. The suit claims that the store wasn't properly constructed and that employees directed Kirk and other customers to unsafe areas in the store.
The suit isn't claiming that Walmart and its staff tried to kill Kirk. Rather, it alleges their negligence led to his death which could make them civilly liable.
Kirk lived three miles from the Joplin Walmart, and he allegedly tried to leave the store to return home after the tornado siren sounded. But employees stopped him and locked the doors.
He lived in an area that wasn't hit by tornadoes, according to the St. Louis Post-Dispatch.
Kirk and other customers were directed to an area of the store that the suit alleges was unsafe. It further accuses Walmart of improperly constructing the store knowing that the area had a high risk of tornadoes, and of not having an emergency plan in place, according to The Joplin Globe.
Walmart disagrees. In a statement, the company said the store had a safety plan in place for severe weather and that the plan saved lives. The rest is for the court to decide.
A wrongful death suit alleges that the victim wouldn't have died if the defendant hadn't been negligent. To repay the survivors, these lawsuits generally seek lost income, the value of the lost relationship between family members, and funeral and medical expenses.
To prove their case, Kirk's family will have to show that Walmart breached its duty to keep customers safe.
Stores do have a responsibility to customers to keep their premises in a safe and usable condition. That includes maintenance of the property, proper lighting, and emergency plans for foreseeable incidents.
Kirk died from injuries that occurred during the tornado. Two other people who were in the Walmart that night also died from tornado-related injuries, reports The Joplin Globe.
Related Resources:
You Don't Have To Solve This on Your Own – Get a Lawyer's Help
Meeting with a lawyer can help you understand your options and how to best protect your rights. Visit our attorney directory to find a lawyer near you who can help.
Or contact an attorney near you: