La. Man Sues for $30M: Police Dog Bite to Penis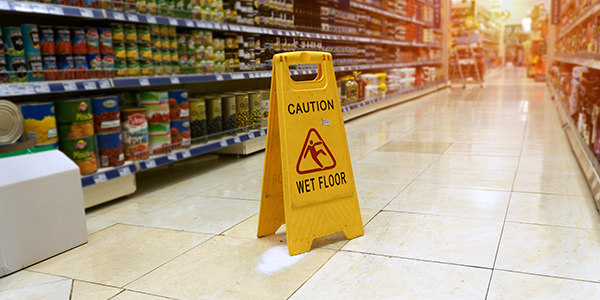 Louisiana resident Cody Melancon has filed a multimillion dollar lawsuit after a police dog bit his penis. The K-9 officer, named Zin, is a Belgian Malinois, and is still on active duty with the Gretna police.
The unfortunate incident happened in late May, according to UPI.
Police went to Melancon's apartment to arrest him on charges that he'd kicked down a front door and hit the occupant. The police were accompanied by Zin.
Melancon says he was on his knees with his hands raised when one of the officers inexplicably released Zin. The dog then rushed forward and bit him repeatedly in the genitals, according to WDSU-TV.
Melancon's lawsuit is asking for $5 million in compensatory damages and $25 million in punitive damages, according to WDSU-TV.
He alleges that he now suffers from permanent damages as a result of the attack. He has lost sensation in his genital area, and he says he can't get an erection, according to UPI. Melancon is only 25 years old.
Melancon's attorney says that they are not blaming the dog but are looking at the police officers and the department for liability, reports WDSU-TV.
Police officers can use reasonable force when making an arrest. Sometimes, the use of a police dog in an arrest can be considered reasonable.
But, in other situations, it is clearly unreasonable. If Melancon's story is true and he was already on his knees with his hands in the air when the dog was released, it's possible that the police unreasonably unleashed the dog.
However, police dispute Melancon's account. Officers say that he fought with the dog before it was released, reports The Times-Picayune.
Only a court will decide if Cody Melancon's account of the events is accurate. And, if he does prevail, the question then turns to how one can evaluate Melancon's loss stemming from when the police dog bit his penis. There are the obvious damages, such as medical expenses and loss of wages. There are also likely additional damages in the form of pain and suffering from getting bitten in a highly personal area.
Related Resources:
You Don't Have To Solve This on Your Own – Get a Lawyer's Help
Meeting with a lawyer can help you understand your options and how to best protect your rights. Visit our attorney directory to find a lawyer near you who can help.
Or contact an attorney near you: