Lawsuit for Wrongful Death Over Fatal Bus Crash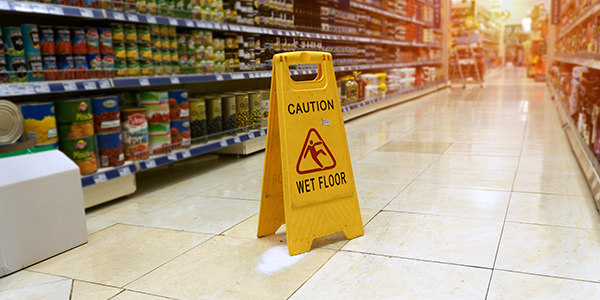 The fatal bus crash that occurred in Minnesota last fall claimed the lives of two women because the bus driver Edwin Erickson suffered from an aneurysm bursting in his chest while he was driving. The family of one of the women has filed a lawsuit for wrongful death. The family of Ms. Rhonda Hill is claiming that Bold Lines (which is the bus line operator) was negligent and careless in its hiring, supervising and retention of Mr. Erickson. The complaint includes Mr. Erickson as a defendant as well.
The lawsuit is claiming more than $50,000 in damages.
Bold Lines answered the complaint by requesting the judge to dismiss the complaint because Mr. Erickson suffered from an unforeseeable medical condition. It states: "Edwin Erickson sustained a medical condition, not of his own making, which constituted a sudden medical emergency under Minnesota law." The bus line also claims that Mr. Erickson was fit, competent, properly trained and properly supervised.
However, as we wrote about previously in this blog, Mr. Erickson's records indicated that he was arrested once before when a sheriff caught him crossing the center lane while driving on a county road. At the time of the arrest, his BAC was 0.15 percent.
Again, this was Mr. Erickson's previous history. The fatal bus crash in Minnesota was under investigation by authorities. At the time of the crash, they refused to comment on Mr. Erickson's medical records; they only commented that they were up to date. All bus and truck drivers are required to carry and keep their medical records up to date and to have them on their person when they are on the road.
As a result of the investigation, Freeborn County Attorney Craig Nelson stated that they would not be pressing criminal charges because Mr. Erickson lost control of the bus because of the "rapid onset of an undiagnosed medical condition." Mr. Nelson told the Austin Post-Bulletin that the bus crash was not anyone's fault: "It was not something that he or the business or anyone could have anticipated."
Related Resources:
You Don't Have To Solve This on Your Own – Get a Lawyer's Help
Meeting with a lawyer can help you understand your options and how to best protect your rights. Visit our attorney directory to find a lawyer near you who can help.
Or contact an attorney near you: