Michael Jackson Wrongful Death Suit Looming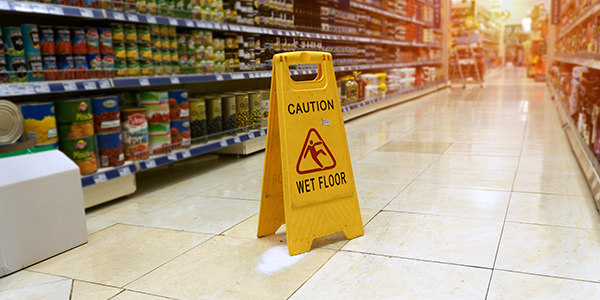 Joe Jackson is preparing to file a wrongful death lawsuit against Dr. Conrad Murray, according to TMZ.com. The celebrity news site recently obtained a Notice of Intent to File Legal Proceedings against Murray. The document, drafted by attorney Brian Oxman alleges "Defendant Murray has given multiple and contradictory versions of the times and events which lead to Michael Jackson's death. Each contradiction demonstrates a reckless disregard for Michael Jackson's life. The changing of times, dates, and events have taken place only because defendant willfully failed to keep medical records in violation of California [law]." The document goes on to call Murray's actions "inhuman," and"an extreme violation of the standard of care."
The document makes several serious allegations including:
Murray spent the hours before Jackson's death drinking at a strip club before returning to Jackson's house and administering a dose of Propofol that would be fatal.
Murray falsely told the Los Angeles Fire Department Paramedics that he had administered 1000 cc's of Lorazepam (Ativan) to Michael Jackson. He told them he had administered no other drugs.
Murray administered Propofol (Diprivan), a fast-acting hypnotic drug used for general anesthesia and surgical procedures in a hospital setting., as well as eight additional drugs to Michael Jackson: Propofol (Diprivan), Lidocaine (Xylocaine), Diazepam (Valium), Nordiazepam (Calmday), Lorazepam (Ativan), Midazolam (Versed), Ephederine (Ephedra), Flumazenil (Romazicon), and Flomax (Tamsulosin Hydrocloride).
Murray demonstrated a reckless disregard for Michael Jackson's life by concealing the Propofol and the "polypharmacy" Michael Jackson had received for months.
The document ends by summerizing the claim:
Defendant Murray's conduct was outrageous and a grossly negligent extreme departure from the standard of care. It was a reckless endangerment of Michael Jackson's life that caused the loss of his life. It was fraught with repeated fabrications, obstructions of justice, and interference with the efforts to save Michael Jackson's life to conceal his own wrongdoing.
Finally the document requests that Murray contact Mr. Jackson through his attorney to discuss resolution of the claims.
According to TMZ, the document was served on Dr. Murray on March 27, 2010. Therefore, under California law, Joe Jackson must wait until Friday before filing an actual wrongful death lawsuit. Friday is the the anniversary of Michael's death.
A representative of Dr. Conrad Murray denied the accusations, specifically noting that Murray was never at the strip club and does not drink alcohol.
Related Resources:
You Don't Have To Solve This on Your Own – Get a Lawyer's Help
Meeting with a lawyer can help you understand your options and how to best protect your rights. Visit our attorney directory to find a lawyer near you who can help.
Or contact an attorney near you: