Minn. Lawyer Must Pay $15M to Boy He Molested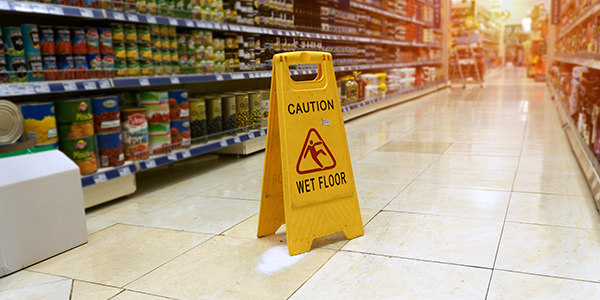 Prominent Minnesota attorney Aaron Biber's civil case ended in a judgment for the plaintiff, a victim of child sexual assault, in the amount of $15 million.
Biber served as the treasurer of the Minnesota State Bar Association, and was a former partner at the firm Gray Plant Mooty where he specialized in antitrust law.
The civil case began last June, a month before Biber pleaded guilty in the child sexual assault case. He was sentenced to 18 months in prison last year, reports the Star Tribune.
The damages amount was broken down into $5 million for assault, battery and emotional distress on the victim, and $10 million in punitive damages, reports the Star Tribune.
Judge Denise Reilly cited the horrific nature of the crimes against the teen that Biber had assaulted. Biber had groomed the boy for sex when he was just 11. He not only gave the boy pornography, but sent him explicit text messages and asked the boy to give him backrubs and perform sexual acts on him. On the night of the boy's freshman homecoming, Biber got the boy drunk and then had sex with him, according to the Star Tribune.
The boy became suicidal and depressed, before reporting the incident to police, reports the Star Tribune. Biber was recorded calling the boy and arranging for oral sex by authorities, and was subsequently arrested.
In cases where the defendant has inflicted such a high amount of emotional distress on the plaintiff - and when the court finds such behavior morally reprehensible or offensive, punitive damages may be awarded. In this case, the court must have believed that Biber's action were quite horrific indeed. The $10 million in punitive damages, combined with the $5 million in compensatory damages, cannot be discharged even if Biber files for bankruptcy, according to the Star Tribune.
For Aaron Biber, the civil case against him has ended up costing him millions. But for the real victim of child sexual assault by Biber, his family only wishes that he could have experienced a normal childhood, says the Star Tribune. $15 million seems like small change with that in mind.
Related Resources:
You Don't Have To Solve This on Your Own – Get a Lawyer's Help
Meeting with a lawyer can help you understand your options and how to best protect your rights. Visit our attorney directory to find a lawyer near you who can help.
Or contact an attorney near you: