Mom Seeks $1M for Toddler's Kiddie Ride Brain Injury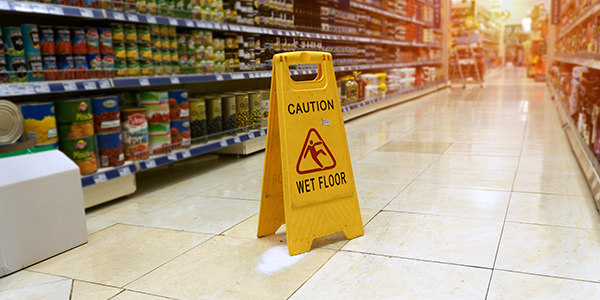 A Virginia woman has filed a $1 million lawsuit against the operators of a Maryland amusement park after one of the park's rides allegedly left her son with a serious brain injury.
In a lawsuit filed in federal court last month, Raffinee McNeill asserts her then-2-year-old son suffered a fractured skull in 2012 at Trimper's Rides and Amusements, a historic amusement park in Ocean City, Maryland. McNeill claims her son has lingering health issues as a result of the accident, and has continued to incur significant medical expenses, reports The Baltimore Sun.
What does McNeill claim happened to her son, and what will she need to prove to prevail in court?
Lawsuit Claims Ride Operator Was Negligent
The lawsuit claims that McNeill's son and several of his cousins were riding the Hampton I, a miniature car ride for young children, when the operator halted the ride abruptly to let another child off.
The lawsuit claims that McNeill's son, thinking the ride was over, got out of his car as well. When the operator restarted the ride, McNeill's son was struck by one of the cars, which the lawsuit says caused him to fracture his skull on the cement floor and become crushed between the car and the ride's tracks.
The lawsuit alleges that the ride operator committed negligence by failing to secure the children in their seats, and restarting the ride without making sure the tracks were clear.
Proving Fault in a Negligence Claim
Generally, to prove a negligence claim, a plaintiff must show that the defendant had a duty to act with reasonable care in a specific situation and that the defendant's violation of that duty caused the plaintiff's injuries.
In this instance, the operator of a ride would likely be found to have a duty to operate the ride in a reasonably safe way. Any negligence on the part of the individual operator could also create liability for the park's owners through the legal doctrine of "respondeat superior," which holds employers liable for negligent acts committed by employees while acting in the course of employment.
Although there are many potential defenses to negligence claims, the fact that in this instance the injured person is a child may make it difficult for the defendants to claim that the child assumed the risk or was himself negligent in causing his own injuries, two common defenses to negligence claims.
A spokesperson for Trimper's told the Sun the company had not yet been served with the lawsuit, and declined to comment further.
Related Resources:
You Don't Have To Solve This on Your Own – Get a Lawyer's Help
Meeting with a lawyer can help you understand your options and how to best protect your rights. Visit our attorney directory to find a lawyer near you who can help.
Or contact an attorney near you: