Pedestrian Safety: Cities, States Walking the Walk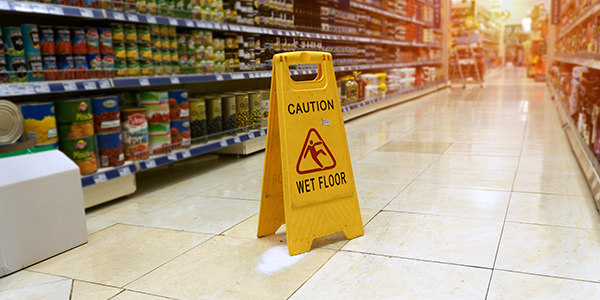 Cities and states across the country are investing more money and resources into protecting pedestrians, through infrastructure projects like sidewalk construction and crosswalk installation, and safety plans that seek to better accommodate walking as a viable mode of transportation.
Here's a look at some recent "steps" in the push for pedestrian safety:
In Washington D.C., Mayor Adrian M. Fenty released a comprehensive pedestrian safety plan -- including guidelines for engineers and city planners -- that "challenges a century of car culture [and] infuses city planning with the concept that pedestrians have as much right to the streets as motorists do," according to the Washington Post.
In New Jersey, the state's Transportation Department will spend $5.4 million to improve pedestrian safety (especially near schools), including construction of new sidewalks, and installation of more crosswalks and speed limit signs, Philly.com reports.
In Seattle, the city is set to unveil a "Pedestrian Master Plan", which will encourage walking as a method of transportation, enhance pedestrian safety on the city's streets, and promote healthy lifestyles, according to the Seattle Post-Intelligencer.
Why this new focus on pedestrian safety? For starters, recent population trends show that more and more people are living near urban centers. This means there are more people than ever walking, biking, and driving in cities, and effective safety measures need to be in place so that different methods of transportation can co-exist. Citizens are also watching their "carbon footprints" for the sake of the environment, and more of a focus is being placed on fighting obesity and maintaining a healthy lifestyle, making walking an attractive option. And it goes without saying that the recent economic downturn has people all across the country looking for ways to save money that would otherwise be spent on gasoline or car repairs.
Recent statistics suggest that pedestrian accidents are on the decline, which is obviously an encouraging sign. In 2007, 4,654 pedestrians were killed on streets and highways, down from 5,321 pedestrian deaths in 1997, according to the National Highway Traffic Safety Administration (NHTSA). But with more than 70,000 pedestrians injured in traffic accidents in 2007, and the vast majority (73 percent) of fatalities occurring in urban areas, city and state governments still have their work cut out for them when it comes to pedestrian safety.
You Don't Have To Solve This on Your Own – Get a Lawyer's Help
Meeting with a lawyer can help you understand your options and how to best protect your rights. Visit our attorney directory to find a lawyer near you who can help.
Or contact an attorney near you: