Philly Cop to be Fired Over Assault on Woman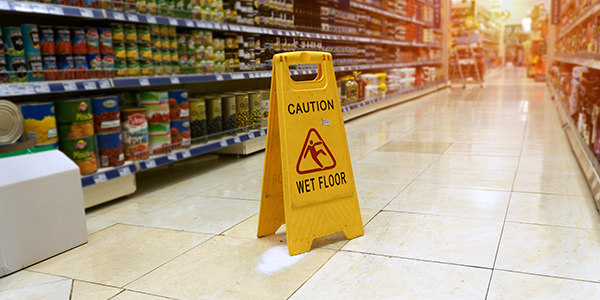 Assault is not an acceptable way to deal with a situation especially if you're a cop. A Philadelphia officer learned this lesson last week.
Lieutenant Jonathan Josey received a 30-day suspension with intent to fire after an incident that took place on Sunday. A video captured Josey hitting a woman in the face during the Puerto Rican Day Parade. At the time he suspected her of throwing liquid on him although it later became clear she wasn't the one who did it.
Regardless of whether she threw the liquid on him, the Philadelphia Police Commissioner decided that Josey's action would not have been justified.
The woman Josey assaulted, Aida Guzman, was taken to the hospital and treated for bruises and cuts on her face as well as marks on her wrists from the handcuffs, according to CNN.
She wants the city to pay for her medical bills and she's considering legal action to get that.
Police officers are charged with keeping the peace but they're also required to follow the law. While they are permitted to use force, it must be proportional to what is used against them.
Once the force exceeds the threat, it could be charged as assault or battery if it harms the victim.
Assault and battery is a harmful or offensive touching on another person or the threat to do so. If it causes harm or injury to the victim that person could be entitled to compensation through a civil lawsuit in addition to any criminal charges filed.
The situation becomes slightly more complicated when the defendant in the suit is a government entity or official. The government is immune from personal injury lawsuits if the action that caused injury is part of the government's official function.
If Josey's actions had been proportional to the threat Guzman posed he and the police department might have claimed immunity.
Given that Josey was fired for unjustified force, the assault likely won't fall within governmental immunity. The fact that Josey hit the woman while he was in uniform means his employer could also be responsible for his actions. In this case that's the city.
If you're been wronged by a police officer or other government official, their position doesn't mean you can't recover in a lawsuit. Find a trusted attorney who can help you understand your legal options.
Guzman is considering a civil suit, according to her lawyer, and it's not unreasonable that she would succeed.
The city has apologized for what happened to Guzman on Sunday and Guzman is hoping for an apology from the police department as well, reports Philadelphia WPVI-TV. So far it has not issued its own statement.
If that's not enough for Guzman, a lawsuit may be on the horizon.
Related Resources:
You Don't Have To Solve This on Your Own – Get a Lawyer's Help
Meeting with a lawyer can help you understand your options and how to best protect your rights. Visit our attorney directory to find a lawyer near you who can help.
Or contact an attorney near you: