Pothole Injury Lawsuit Claims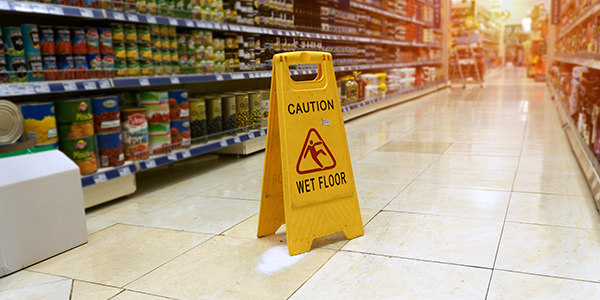 Whether on foot, on your motorcycle, or even in a car, unrepaired potholes can be a serious injury risk. A recent case in Utah proves how hard it can be to hold municipalities responsible for pothole injuries.
In 2011, Salt Lake City resident Jeffrey Wood seriously injured his left arm when he tripped in an unrepaired pothole in the street. Although city workers had visited the street over 20 times in the four months the pothole had been there, the Utah Court of Appeals found that a district court was correct in ruling that the city was not negligent failing to identify and repair the pothole.
Here's a deeper look at that decision, and pothole injury lawsuits in general.
City Streets Gone to Pot
In general, property owners are responsible for either removing or repairing known hazards (like broken or cracked public sidewalks, snow and ice, or potholes) on their property. This rule applies to cities as well, but normally only to dangerous conditions that the property owner knows or should know about. As the Utah Court of Appeals explained, "the City can be held liable only if it failed to exercise reasonable care to remedy the pothole after it obtained actual or constructive notice of it."
The city admitted that "street sweepers swept Blaine Avenue five times and that sanitation workers collected garbage approximately sixteen times," but also asserted that these workers, while asked to report potholes, are not required to do so. Because there was no evidence that these workers saw or reported the pothole, Wood couldn't demonstrate that the city knew or should've known about the danger, and therefore couldn't prove the city was negligent in failing to fix it.
Municipal Duties
The court did concede that while "it 'need not keep its streets in a perfect or an absolutely safe condition,' a municipality has a duty to keep its streets in a 'reasonably safe condition.'" In this case at least, Salt Lake City had taken reasonable enough efforts to identify and repair potholes.
Wood's case reveals some of the complexities of a negligence case and some of the difficulties in proving one. It's not enough to show you were injured, or even that you were injured by a dangerous condition on city property. Unless you can prove the city knew about the dangerous condition and failed to repair it, your injury claim may not be successful.
The best assessment you can get regarding your own claim will come from an experienced personal injury attorney. If you've been injured on city property, contact one near your today.
Related Resources:
You Don't Have To Solve This on Your Own – Get a Lawyer's Help
Meeting with a lawyer can help you understand your options and how to best protect your rights. Visit our attorney directory to find a lawyer near you who can help.
Or contact an attorney near you: