Recovering Lost Wages After a Car Accident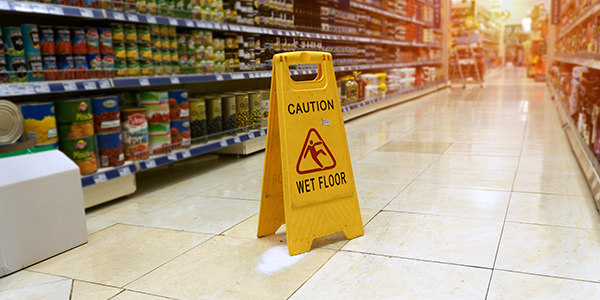 When you get in a car accident and are injured, you probably don't think about work first thing. But work is how you earn your living, and if you don't go, depending on your employment set-up, then the hit you feel after a car accident can be financial as well as physical.
Typically, people who are injured in a car accident can recover lost wages. How they recover and how much depends on a number of factors, including the nature of their employment, state laws, the specifics of the accident and how it happened, and whether they seek recovery by making an insurance claim or filing a negligence suit. Let's consider some lost wages recovery basics.
Proving Lost Wages
Whether you are making an insurance claim or seek to recover lost wages through a lawsuit, the proof you will have to show is similar when it comes to documenting the past. It is not enough to say that you couldn't make it to work on certain days. There must be a connection between a medical condition arising from the accident and the time you were away from work, one that is supported by your medical record and your doctors.
You can also be asked to submit to an Independent Medical Exam (IME) by an insurer from whom you seek to recover. Some insurance policies demand these exams, so don't be sure you can refuse and still recover your damages. In the context of lawsuits, judges too may order you to undergo an IME.
Assuming you can prove your time away from work was due to injuries associated with the accident, you should be able to recover for time taken if you were immobilized and for therapy and care. Basically, any time in the past that you should have been at work but were not because of an injury caused by the accident is theoretically compensable in damages. Now let's look to the future.
Looking Ahead
The context of your claim and how much money you seek matter and will impact how you prove damages, and showing future loss can be tough. Proving what would have been in a future that is not occurring as planned is particularly difficult, much more so than documenting the past.
If you were in a major accident and are suing for a lifetime of future lost earnings in a matter before a jury, you will need an expert to testify as to your past pay, what it is worth today, and what you would likely have been paid in years to come if the accident had not happened. Proving future damages is complex and based on professional conventions -- it must be left to experts.
Talk to a Lawyer
If you were injured in a car accident, speak to a lawyer before settling your insurance claim or deciding what steps to take. Get guidance and help. Many attorneys consult for free or a minimal fee and will be happy to assess your claim.
Related Resources:
You Don't Have To Solve This on Your Own – Get a Lawyer's Help
Meeting with a lawyer can help you understand your options and how to best protect your rights. Visit our attorney directory to find a lawyer near you who can help.
Or contact an attorney near you:
Content For You