Santa Claus Sideswiped My Car! Accidents With Delivery Vehicles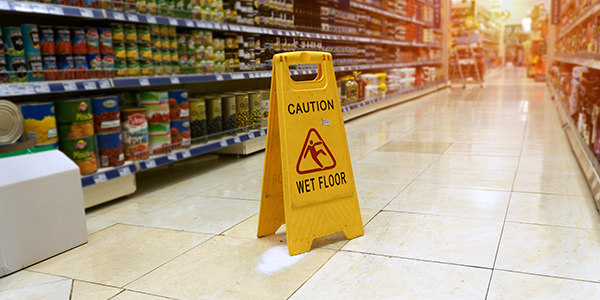 It's not easy delivering toys to children worldwide in a single night. So maybe Santa's sleigh rolled a stop sign trying to save some time, and caught your car right on the rear fender. Did he stay long enough to give his insurance information? And since Santa was driving a delivery vehicle for work, how does that affect your injury claim?
Here's what you need to know if Kris Kringle crumpled your bumper:
Frozen First Steps
An accident with Santa, or any other delivery vehicle, is much like any other car accident. And your first steps after an accident are always crucial:
Stay on the Scene: You're probably in a rush yourself, but leaving the scene of an accident can be a crime.
Inquire About Injuries: Check on the reindeer and Santa himself -- make sure everyone is OK and call for medical attention if needed.
Exchange Information: Make sure you get Santa's insurance info and other relevant details like license and sleigh plate number, and provide your own.
Gather Data: Get as much information about the accident as possible, including eyewitness statements from elves or anyone else who saw the accident, and document the scene with photos and notes.
Make Contact: Santa may tell you he can take care of the damage and that there's no need to get insurance companies involved, but not reporting the accident could revoke your insurance and, if the accident is serious, you should also contact the police so they can file a report.
Deep Delivery Pockets
Being hit by a delivery vehicle can offer different legal remedies if you're injured. Not only is Santa's insurance on the hook, employers can be held liable for their employees' negligent acts. So, if one of the elves was behind the reins or Rudolph was making a delivery run, Santa and Santa Industries could be at fault. Even if the sleigh wasn't on a delivery run, if it was being used "in the course of employment," the company or employer can be sued along with the driver.
Stay safe on the roads out there this holiday season. And if Santa runs into your Chevy instead of sliding down your chimney, don't hesitate to contact an experienced car accident attorney.
Related Resources:
You Don't Have To Solve This on Your Own – Get a Lawyer's Help
Meeting with a lawyer can help you understand your options and how to best protect your rights. Visit our attorney directory to find a lawyer near you who can help.
Or contact an attorney near you: