Sen. Charles E. Schumer Wants Cadmium Ban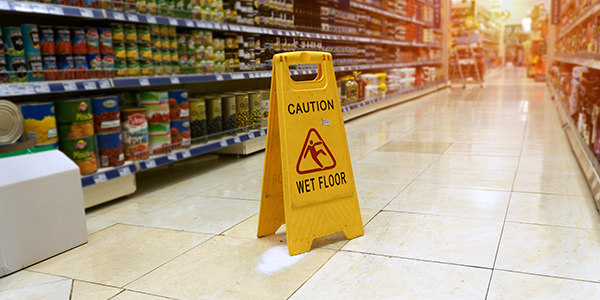 Sen. Charles E. Schumer (Dem-NY) is seeking to pass a cadmium ban in Congress after reports that there are large amounts of cadmium in children's jewelry sold in retailers such as Walmart and Claire's. We wrote about how Walmart responded to the investigative report done by the Associated Press by pulling its cadmium jewelry from its shelves in our Injured Blog post here.
The Atlanta Journal-Constitution reports that Schumer announced this past Wednesday that he plans on putting legislation before Congress next week that would ban cadmium in children's products. He was quoted by the Atlanta Journal-Constitution as saying that he wanted to "put an end to the use of cadmium in our children's jewelry and toys once and for all ... whether it's made here or China or anywhere else. It will just stop it cold."
The senator is concerned because cadmium is a metal that is known to be a carcinogen and to cause developmental problems for younger children. It can also cause kidney failure and weaken bones. As we wrote in our Injured Blog post, Bruce A. Fowler, a cadmium specialist and toxicologist with the U.S. Centers for Disease Control and Prevention said: "There's nothing positive that you can say about this metal. It's a poison."
As a result of this knowledge coupled with knowledge that it is present in high doses in children's products, the senator wants an immediate cadmium ban. He told reporters outside a store in Rochester, NY: "It is just despicable that a manufacturer anywhere, in this case in China, would use something that's known to be poisonous to children and put it in children's jewelry to save a few bucks."
The law would echo a similar law passed in 2008 banning the use of lead in children's products back in 2008. Other senators support Sen. Schumer's sentiments, but wonder if there is another way for a cadmium ban besides legislation. The Atlanta Journal-Constitution reports that Sen. Amy Klobuchar (Dem-MN) wants to see if this can be handled directly by the Consumer Product Safety Commission which has the authority to enforce safety under the Federal Hazardous Substances Act.
For more information about children's products and their safety, please visit our Related Resources.
Related Resources:
You Don't Have To Solve This on Your Own – Get a Lawyer's Help
Meeting with a lawyer can help you understand your options and how to best protect your rights. Visit our attorney directory to find a lawyer near you who can help.
Or contact an attorney near you: