SF Bay Bridge: Is the S-Curve a Death Trap?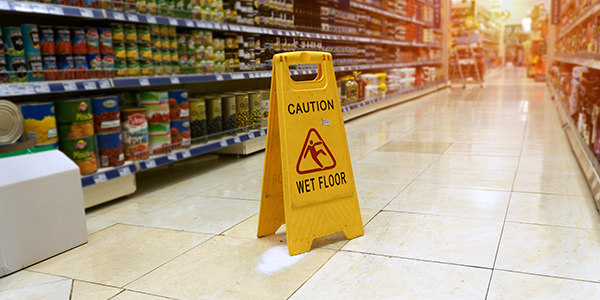 Recently, the San Francisco Gate posted an article that outlined the deadly dangers posed by the poorly designed S-curve on the San Francisco Bay Bridge. That stretch of road earned a repoutation as a ganger zone after an accident earlier in November where a truck crashed through the guard rails and fell on San Francisco's Treasure Island. The trucker was killed in the accident.
Since the S-curve was opened after being added to entrance of the the SF Bay Bridge back on September 8, there have been more than 42 accidents. The truck accident was the first fatality from the S-curve.
California Highway Patrol Sargeant Trent Cross is quick to point out that many drivers have managed to navigate through the S-curve safely: "We don't believe it's a design flaw. There's nothing tricky or complicated about the curve. I can stand here with confidence and say that if you drive the posted speed limit, you will make it through the curve safely, just as thousands of drivers do every day."
However, there are many who are quick to point out that many drivers do indeed speed. The trucker who died in the fatal crash was going 50 mph which is 10 mph more than the posted speed limit of 40 mph.
In fact, the San Francisco Chronicle reports that shortly after the accident, drivers were still speeding along the S-Curve. It quotes Paul Robinson, an SF Bay Bridge commuter, as saying, "The way it is now, the flow of traffic is 50 mph leading up to it. You're all moving along together, and all of a sudden the S-curve is upon you. You see brake lights, and things start to get nerve-racking quickly."
The phenomena of speeding along the S-curve was tackled by The Bay Area blog in the New York Times. It asks the question: Can the S-curve be made safe enough given general human recklessness?
In response to this question, the California Department of Transportation (Caltrans) added electronic message boards which flash warnings about the speed limit. It is also planning to add "rumble strips" which will force regular drivers to pay attention to the road.
In the meantime, expect more careless drivers to cause accidents on this particular stretch of the road. Also expect a surge in lawsuits. The family of the trucker who died in that fatal crash is suing Caltrans over poor bridge design. According to Examiner.com, the family is suing Caltrans claiming that the S-curve's poor design is the cause of over 42 accidents since its introduction.
Related Resources:
You Don't Have To Solve This on Your Own – Get a Lawyer's Help
Meeting with a lawyer can help you understand your options and how to best protect your rights. Visit our attorney directory to find a lawyer near you who can help.
Or contact an attorney near you: