Sober Driver Sues Over False DUI Arrest, Alleging Lies, Cover-up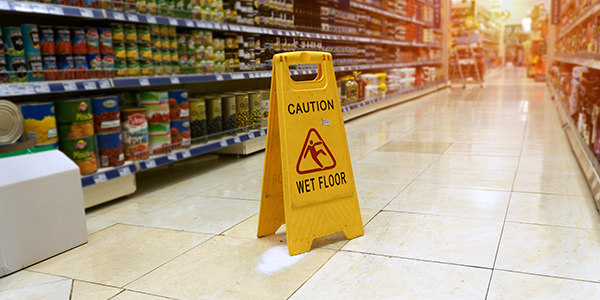 A woman who was seriously injured and falsely accused of drunken driving after a sheriff's deputy crashed into her car has filed a federal civil rights lawsuit against the deputy, the sheriff, and three other members of the Milwaukee County Sheriff's Department.
Tanya Weyker's lawsuit alleges that even after authorities obtained video footage from a nearby surveillance camera that showed the sheriff's deputy was at fault, the department continued to push for criminal charges against Weyker, reports the Journal Sentinel. Weyker, 25, suffered a broken neck in the accident, and was cleared of all charges in late 2013.
What does Weyker allege that the sheriff's department officers did wrong?
Allegations Include False Arrest, Malicious Prosecution, Conspiracy
The crash which led to Weyker's lawsuit occurred in 2013, when Milwaukee County Sheriff's Deputy Joseph Quiles ran a stop sign, T-boning Weyker's car. Deputies arrested her for DUI following the accident despite her being unable to perform any field sobriety tests or breath tests on her because of the serious nature of her injuries.
In her lawsuit, Weyker alleges that the DUI arrest and subsequent attempt to prosecute were part of a conspiracy to cover-up Quiles' fault in the accident. In addition to claims for false arrest and conspiracy to deprive her of her constitutional rights, Weyker's lawsuit also alleges malicious prosecution, abuse of process, and failure to intervene.
Lawsuits for Police Misconduct
Although police are granted a great deal of leeway in carrying out their job duties, when their conduct begins to infringe on an individual's constitutional rights, they may be subject to a civil rights lawsuit.
Such lawsuits are brought in federal court under Section 1983 of the U.S. Civil Code, which makes police offices and other officials acting "under color of any statute, ordinance, regulation, custom, or usage, of any State or Territory or the District of Columbia" liable for violation of a person's constitutional rights.
In addition to her federal lawsuit, Weyker has also filed a claim against the county for the injuries she suffered in the crash.
Related Resources:
You Don't Have To Solve This on Your Own – Get a Lawyer's Help
Meeting with a lawyer can help you understand your options and how to best protect your rights. Visit our attorney directory to find a lawyer near you who can help.
Or contact an attorney near you: