Soccer-Ball Dribbler Killed by Pickup Truck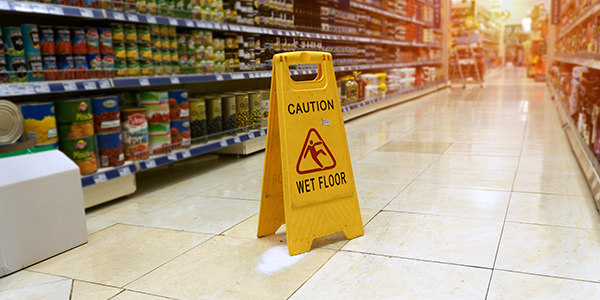 Activist and soccer ball dribbler Richard Swanson, whose goal of dribbling a ball from Seattle to Brazil inspired fans around the world, died Tuesday after being hit by a pickup truck.
Swanson, 42, was struck while walking on Highway 101 along the Oregon coast. He started out from Seattle on May 1, with the goal of walking and dribbling all the way to Brazil for the 2014 World Cup, the Associated Press reports. Swanson wanted to promote his love of soccer and the One World Futbol Project, which donates soccer balls to developing countries.
The sad news of Swanson's life being cut short also prompts questions about what can be done legally.
Potential Wrongful Death Lawsuit?
While the driver of the vehicle that hit soccer ball dribbler Richard Swanson has not been charged, there are several possible legal steps that may be taken.
For example, Oregon's wrongful death statute allows for spouses, children, and parents of the deceased to bring forth a lawsuit to recover damages for any death caused by a "wrongful act or omission." In Oregon, wrongful death lawsuits must be filed within three years of the victim's death.
What could this mean for the driver who struck Swanson? Whether accidental or not, if an investigation determines that a "wrongful act or omission" played a role in Swanson's death, that would clear the way for Swanson's relatives to file a wrongful death lawsuit.
Types of Wrongful Acts
Wrongful acts can include actions like driving while intoxicated, texting while driving, or negligently driving into another vehicle or person. The AP's report did not indicate what caused the pickup truck driver to hit Swanson, but his relatives will likely want to scrutinize the police report to learn exactly what happened.
A wrongful omission, on the other hand, is the failure to act on something. This commonly arises with doctors who fail to follow protocol or properly treat a patient.
A successful wrongful death suit may help family members recover for funeral and burial expenses, medical costs, and damages for many considerations including the loss of companionship or grief.
Bringing a wrongful death suit can often be complex and emotionally taxing. An experienced wrongful death attorney can help determine whether or not you have a case, and the best way to move forward.
Related Resources:
You Don't Have To Solve This on Your Own – Get a Lawyer's Help
Meeting with a lawyer can help you understand your options and how to best protect your rights. Visit our attorney directory to find a lawyer near you who can help.
Or contact an attorney near you: