Strippers: San Diego Cops Violated Civil Rights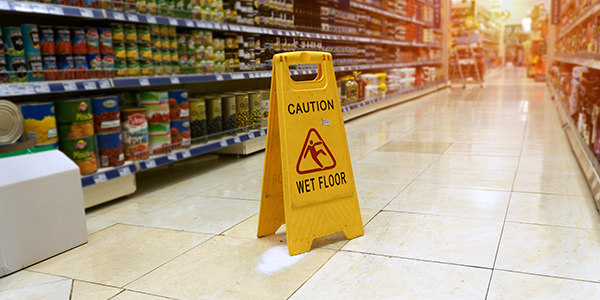 A group of San Diego strippers is accusing the city's police department of civil rights violations after a raid at the club that employed them.
Twenty-five dancers employed by Cheetahs, a "gentlemans club," have filed a claim against the city, alleging that 10 San Diego police officers held them for about an hour and forced them to "pose in various positions and expose body parts" while being photographed, reports U-T San Diego.
Police maintain the investigation was routine. But do the strippers have a case?
Invasion of Privacy Alleged
Although Cheetahs is a place where you might go to see female dancers expose themselves, it's a different story when these women are forced to reveal themselves outside of work. According to the claim filed by the dancers, San Diego's boys in blue raided Cheetahs on March 6 in order to "check 30 dancers' permits," San Diego's KNSD-TV reports.
In San Diego, like many other cities and states, adult entertainers (including exotic dancers) need to have special permits in order to legally work at a licensed strip club. Under the city's municipal code, police are authorized to regulate adult entertainment businesses and perform background checks (including fingerprinting) on all permit applicants.
The San Diego cops in question allegedly went well beyond asking these women for their permits, telling dancers to "smile" as they took revealing photos of dancers' tattoos. San Diego Police Lt. Kevin Mayer explained that recording tattoos is "an important part of the inspection process" because dancers can often change their appearances through wigs and makeup, reports U-T San Diego.
But when does a routine investigation cross the line into police misconduct?
Have Civil Rights Been Violated?
Law enforcement officers need probable cause and/or a search warrant in order to search a person's body, and regardless of the evidence, the search must be objectively reasonable. Anything more could be a violation of a person's civil rights.
Even if police were at Cheetahs for a legal permit inspection, it could arguably be unreasonable for officers to take an hour to photograph the dancers' tattooed bodies to properly identify them. Especially since all permitted adult entertainers should have undergone fingerprinting, a quick fingerprint test would have sufficed.
KNSD reports that the dancers' claim against the city of San Diego asks for more than $10,000 in damages. Because there is a particular process in place for suing government entities, the strippers must first wait for their claim to be denied before they can file a lawsuit.
Related Resources:
You Don't Have To Solve This on Your Own – Get a Lawyer's Help
Meeting with a lawyer can help you understand your options and how to best protect your rights. Visit our attorney directory to find a lawyer near you who can help.
Or contact an attorney near you: