Tenn.'s Cap on Non-Economic Damages Ruled Unconstitutional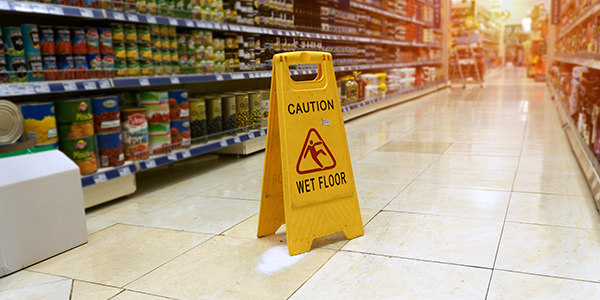 In a move angering tort reform proponents, a Tennessee judge has ruled that the state's cap on non-economic injury damages is unconstitutional.
Donald and Beverly Clark sued Aimee Cain and AT&T for damages after a car crash in March 2012. The couple sought $22.5 million for pain and suffering damages. Before the jury decided on an award, AT&T moved for partial summary judgment because they wanted to cap any damage award at the legal limit of $750,000. But Hamilton County Circuit Court Judge W. Neil Thomas ruled that the cap on non-economic damages is unconstitutional because it violated the fundamental right to a jury trial.
What is are non-economic damages, and what led up to the judge's ruling?
Non-Economic v. Economic Damages
In personal injury cases, there are often two categories of damages: economic and non-economic.
Economic damages refer to the actual cost of the injury to the victim. Medical costs, repair costs, and lost wages are some examples of economic damages. These are usually easily quantifiable.
By comparison, non-economic damages are harder to quantify. "Non-economic damages" refers to things like emotional distress, pain and suffering, and the loss of enjoyment of life.
Many states cap the amount of damages to lessen the cost of doing business to service providers.
Damages Cap Unconstitutional?
In 2011, Tennessee legislators passed a bill that capped non-economic damages in tort claims to $750,000. Proponents of the bill claimed that without the cap, juries would award excessive damages, harming businesses and economic development in Tennessee. They worried that businesses would not set up shop in Tennessee for fear of unlimited liability.
Judge Thomas was not convinced by the legislature's justification. In his decision, Thomas ruled that the right to have a jury determine the amount of damage awards was a part of the fundamental right to a jury trial. By capping non-economic damages, the law violated a fundamental right. It would only be constitutional if the state could show a compelling state interest for the cap to surmount the right to a jury trial.
Judge Thomas decided that there was no compelling interest. He found no actual support for the state's assertions that businesses are deterred by the amount of jury awards. Thomas was also unimpressed by the legislature's random choice of $750,000 as the cap amount. Still, it seems likely that the defendants in this case will appeal Judge Thomas' ruling.
The question of constitutionality and damage caps is unresolved among the states. Many states have laws capping non-economic damages: For example, New Hampshire has a limit of $250,000, while Alabama caps damages at $400,000. Other states, such as Missouri, have also ruled damages caps unconstitutional.
If you have been injured in a car accident, an experienced personal injury attorney can help you figure out what types of damages to pursue and the best way to handle your case.
Related Resources:
You Don't Have To Solve This on Your Own – Get a Lawyer's Help
Meeting with a lawyer can help you understand your options and how to best protect your rights. Visit our attorney directory to find a lawyer near you who can help.
Or contact an attorney near you:
Content For You