Elements of a Major Personal Injury Settlement: A Case Study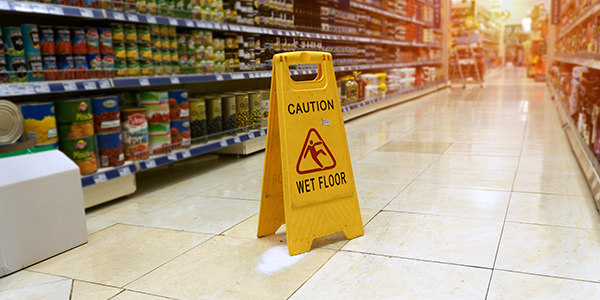 You might want to settle a case for over a quarter billion dollars, like Pennsylvania landscaper David Williams did in a recent injury case. But you definitely don't want to go through what he did to get it, or to live the way Williams will have to live for the remainder of his days.
He is confined to a wheelchair and will never walk again, according to the Total Landscape Care blog. Let's look at what happened to him, who he sued, and why they agreed to such a sizable settlement.
Attention to Detail
David Williams was seriously injured when the truck he was driving for his employer, a landscape company, suddenly lost control and swerved off the road. Now the 32-year-old father of three is a paraplegic who needs constant nursing assistance.
What happened to David Williams could have been prevented with a little effort. The truck he drove on the fateful day of the accident had one bare tire and the company he worked for knew about it, as did the company servicing the landscaper's vehicle fleet.
In fact, the threadbare tire was remarked upon by company technicians that very day. Still, they did not replace the tire, though it failed their own inspection, and Williams was sent out to work in the defective truck.
That day he had an accident that changed his life, and that of his family, forever. It seems to have been preventable.
Who Williams Sued
Williams sued four entities after the accident, naming the landscape company he worked for, TruGreen, and its former parent corporation ServiceMaster, as well as the company that serviced the vehicles for these companies, Dickinson fleet Services, and Brooks Auto Repair, which also serviced the truck. According to Williams' attorney, Bob Mongeluzzi, "The defendants were alleged to have knowingly and recklessly permitted a dangerous and potentially lethal bald tire on Mr. Williams' 2005 Ford-350 TruGreen truck to continue in service after it failed their own inspection."
TruGreen and ServiceMaster will pay $16.75 million, Dickinson will pay $9.5 million, and Brooks Auto Repair, which also serviced the truck, will pay $300,000. The defendants did not run the risk of taking this case to trial but agreed on a settlement based on the evidence. Although $26.55 million is a lot of money, it may be less than a jury would have awarded the sympathetic young plaintiff whose life was destroyed by a moment of laziness.
"We would have demonstrated at trial how easy it would have been for the defendants -- including ServiceMaster, TruGreen (owned at the time by ServiceMaster), and Dickinson Fleet Services LLC, to just do the right thing: remove the truck from service until the hazardous tires were replaced," Mongeluzzi said. "Tragically, no amount of damages can restore a semblance of normalcy in the shattered life of David Williams."
Talk to a Lawyer
If you have been injured at work or in any other context, talk to an attorney about what happened. Many personal injury lawyers consult for free or a minimal fee and will be happy to assess your case.
Related Resources:
You Don't Have To Solve This on Your Own – Get a Lawyer's Help
Meeting with a lawyer can help you understand your options and how to best protect your rights. Visit our attorney directory to find a lawyer near you who can help.
Or contact an attorney near you: