Top Personal Injury Questions From FindLaw Answers: March 2015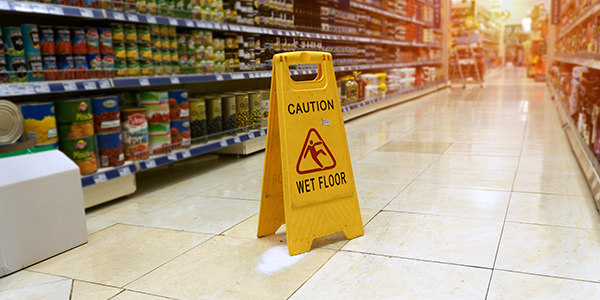 You've got questions... we've got answers. If you have not yet asked or answered a question in FindLaw's Answers community, what are you waiting for? This amazing free resource supports a dynamic community of legal consumers and attorneys helping each other out. Simple as that.
We see a lot of great questions in our Answers community every day. Here's a look at two recent questions from our accident and injury boards:
1. I was injured in a car accident caused by a city bus driver. Is it possible to sue the government? And if I can sue the government, is the process any different from suing a 'regular' (non-government) party?
Ever heard of the saying, "the king can do no wrong"? This question brings up the doctrine of sovereign immunity -- an old legal theory that basically protects the government from being sued without its own permission. Luckily for the original poster, many states have loosened these protections, and now allow people to file claims (personal injury, premises liability, etc.) for injuries caused by government entities.
2. What exactly is a slip-and-fall case? I slipped on water tracked inside a commercial office building after it was raining for 24 hours straight... Do I have a claim against the building?
As a personal injury lawyer might tell you, slip-and-fall cases are hardly ever as straightforward as their name might suggest. In order for this poster to have a valid claim against the building owner, he/she would have to prove that the building owner was negligent in not taking steps to prevent the circumstances surrounding the slip-and-fall. The poster would also have to show that he/she could not have anticipated that the floor might have been slippery. Courts generally use a "common sense" standard to determine negligence in these cases. So the issues become:
Would the average, reasonable building owner in this situation have done anything to prevent the fall?
Would the average, reasonable office worker in this situation have known the floor would be slippery?
Unfortunately for this poster, given the conditions described, the building was likely not required to take additional measures to indicate that the floor was wet. The fact that it had been raining for 24 hours straight pretty much should have alerted her that the floor might be slippery, and to be extra careful when walking inside the building.
As you might have gathered, there are several competing issues and considerations that factor into slip-and-fall cases. So if you've been injured and are thinking about filing a claim, you can have your case evaluated for free by an experienced personal injury attorney.
Related Resources:
You Don't Have To Solve This on Your Own – Get a Lawyer's Help
Meeting with a lawyer can help you understand your options and how to best protect your rights. Visit our attorney directory to find a lawyer near you who can help.
Or contact an attorney near you: