Top 10 Most Dangerous Jobs in the USA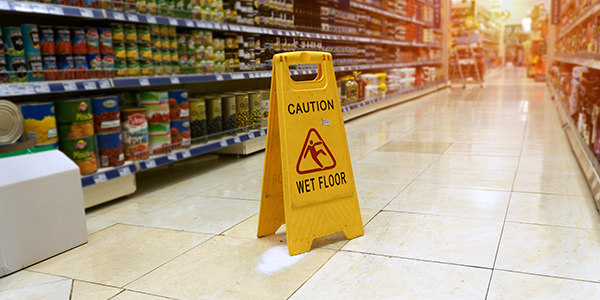 Bringing home the bacon is dangerous business for some American workers. A report on perilous jobs in the US measures that risk. For those who may face injuries at work, it's important for you to understand your workers' compensation benefits.
The ranking below is generated annually using figures from the Bureau of Labor Statistics on workplace fatalities and is generated by CareerCast. It is based on two factors: personal perils and general hazards faced by those around the worker.
1. Airline Pilots: The most dangerous job is airline pilot, perhaps unsurprisingly. While the National Transportation Safety Board shows a decrease in accident rates generally, charter flights, air tours, and air medical accidents rose in 2013, the last year for which data was available.
2. Animal Care: Animal care workers -- whether tending to wild or tame beasts -- deal with both physical risk and emotional distress.
3. Construction Jobs: Opportunities for work-related accidents abound for construction workers, who use heavy machinery, balance on roofs, and use dangerous tools.
4. EMTs: Emergency medical technicians, the people we rely on for emergency medical care after an accident are at risk themselves. Speeding to dangerous scenes and flying into dangerous terrain are just two of the dangers they face.
5. Military Jobs: For obvious reasons, being in the military is a dangerous job, particularly when service people are deployed to war or to assist in a disaster.
6. Firefighters: Blazing buildings are just one of the dangers that firefighters face. On-the-job injuries range from back injuries to severe burns.
7. Truckers: Truckers are on the road more than most of us and that puts them at high risk for on-the-job accidents, despite regulations that limit how many hours they may drive.
8. Lumberjacks: Lumberjacks and loggers fell trees for a living and falling debris is a danger, as is the heavy machinery they work with.
9. Prison Jobs: Corrections and parole officers who work in jails and prisons, or with released convicts on parole, are often in dangerous situations.
10. Police Officers: Police officers face dangers on the streets and even at their stations. While police work varies, many cops take risks with their own lives to keep others safe.
Workers' Compensation for On-the-Job Injury:
Workers' compensation insurance is a state-mandated insurance program for employees. Employers and workers pay into this insurance program, which provides compensation after on-the-job injury regardless of fault. Receiving "workers' comp," as it is commonly called, precludes employees from suing employers for accidents that happen at work.
Related Resources:
You Don't Have To Solve This on Your Own – Get a Lawyer's Help
Meeting with a lawyer can help you understand your options and how to best protect your rights. Visit our attorney directory to find a lawyer near you who can help.
Or contact an attorney near you:
Content For You