Toyota's Hidden Evidence Could Free Jailed Man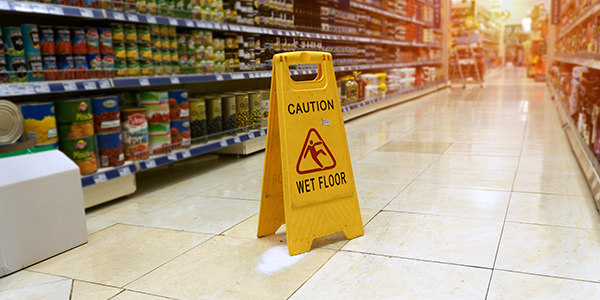 We knew Toyota had personal injury lawsuits stacking up but now, are they responsible for a wrongful conviction?
A 29 year old refugee from Laos might be in jail because Toyota hid its product defects from the public. If this information had anything to do with a brakes problem or sudden acceleration in 1996 Toyota Camrys, then Toyota could be responsible for letting a man waste his life in prison.
Koua Fong Lee is serving 8 years in prison for a fatal accident he claims was due to faulty brakes. As ABC reports, in 2006, Lee's 96' Toyota Camry crashed, killing two children and one adult passenger in the another vehicle. His car was moving at an estimated speed of 70 to 90 miles per hour at the time of the fatal accident. Lee was convicted of vehicular homicide.
The crash happened while Lee was driving home from church with his pregnant wife and family. No signs of drugs or alcohol were found. As ABC reports, Lee screamed "Brakes, brakes not working," moments before impact.
Lee's complaint of a brakes problem and sudden acceleration in the '96 Camry was not an isolated one, however.
Lee's lawyers have discovered that some 1996 Camrys had received complaints due to "unintended acceleration" problems In fact, there have been 1996 Camry owners complaining of acceleration problems where their cars would speed as high as 60 to 80 miles per hour. One man claimed he had to crash his car into a tree just to stop it.
Although the 1996 Toyota Camry was not a part of the recent safety recalls, the National Highway Traffic Safety Administration had received more than 17 complaints of sudden acceleration from owners of 1996 Camrys.
There are many questions left unanswered. Hopefully, the Toyota Congressional hearing will shed some light on many of these questions.
But the biggest question remains: If Toyota knew of the defects, then did Toyota sit and watch as an innocent man was sentenced to 8 years in prison? How responsible is Toyota for this man's conviction?
As more details emerge and Mr. Lee's criminal conviction receives a second look, he may well look to Toyota for civil damages he has suffered. So might the family of those killed in the accident, who also support a reinvestigation of what happened with Mr. Lee's Camry.
Related Resources
You Don't Have To Solve This on Your Own – Get a Lawyer's Help
Meeting with a lawyer can help you understand your options and how to best protect your rights. Visit our attorney directory to find a lawyer near you who can help.
Or contact an attorney near you: