Treadmills: Unique Injury Risks and Safety Tips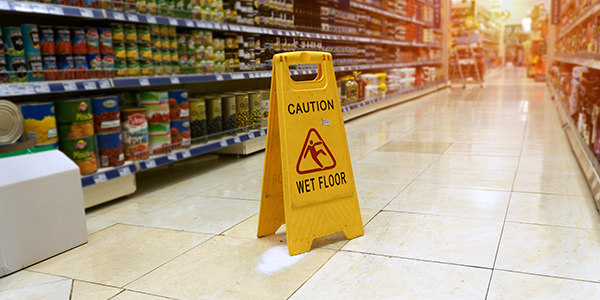 Many people keep treadmills in their homes and use them as an alternative to a gym membership or as an expensive coat rack, depending on the level of their commitment to a regular exercise routine. But the accidental death this week of Mike Tyson's daughter Exodus Tyson has prompted a new focus on the unique injury hazards that treadmills pose in the home, especially for young children.
Every year, exercise equipment like treadmills, stationary bikes, and stair climbers cause about 8,700 injuries to children under the age of 5 years of age, and about 16,500 more injuries to children between the ages of 5 to 14 -- with fractures and amputations reported in about 20 percent of these incidents, according to figures from the U.S. Consumer Product Safety Commission (CPSC).
Now is a good time to review some of the unique safety hazards related to treadmills, and learn how to avoid treadmill-related accidents in the home.
Hand Injuries. For adults using treadmills, it's not always easy to pay attention to what's going on elsewhere in the room, especially if you're watching television or listening to headphones as you exercise. But it's important to keep track of young children at all times while you're on the treadmill, because kids can approach the machine from behind and put their hands on the moving belt, causing serious burn injuries, as the New York Times points out.
Falls. For adults and kids who are old enough to use treadmills responsibly, it's a good idea to start a treadmill on the lowest speed setting possible and then increase the rate gradually, to avoid falling. And when you're done exercising, lower the speed of the belt gradually and step carefully to the non-moving platforms at the side of the machine.
There have been a few high-profile treadmill recalls in recent years, involving defects that increase the risk that users may fall while using the machines. A 2008 recall of Cybex treadmills and a 2005 recall of Sportcraft treadmills (among others) were prompted by problems that caused the machines to accelerate suddenly, increasing the risk that treadmill users would fall and suffer an injury. So it's a good idea to keep track of the latest Sports and Recreation-Related Recalls.
Choking. Earlier this week, 4-year-old Exodus Tyson was found hanging from a cord that had been dangling from the console of a treadmill at the Tysons' Arizona home, according to ABC News. This sounds like a freak accident that's certainly not unique to treadmills (especially if the machine wasn't on), but it's always a good idea to secure all power cords and other ropes and that dangle off of exercise equipment, especially if both ends are attached and can create a hanging or choking hazard. Learn more: Tips to Keep Your Kids Safe from Exercise Equipment and Cords, from the Baltimore Sun.
Learn more about preventing injuries from exercise equipment, recent recalls, and legal issues related to dangerous products:
You Don't Have To Solve This on Your Own – Get a Lawyer's Help
Meeting with a lawyer can help you understand your options and how to best protect your rights. Visit our attorney directory to find a lawyer near you who can help.
Or contact an attorney near you: