Turbulence on Qantas Airways Flight Injures Seven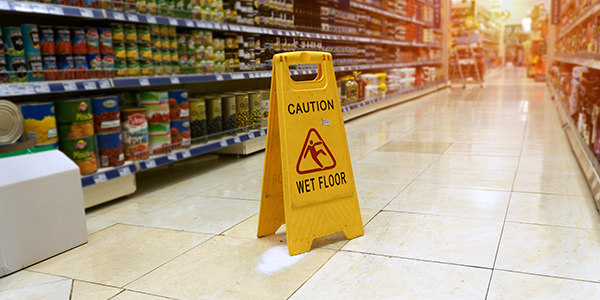 Seven people were injured early Monday morning when a Qantas Airways flight encountered serious turbulence en route from Hong Kong to Perth, Australia.
Qantas Flight 68 was over Borneo (about four hours after departure from Hong Kong) when the turbulence hit, according to Qantas officials. Seven people (six passengers and one crew member) who suffered minor injuries were treated at hospitals in Perth and then released.
"The aircraft most likely encountered what is known as convective turbulence, which led to it rapidly gaining around 800 feet in altitude before returning to its cruising altitude of 38,000 feet," the airline said in a media statement. The captain of Qantas Flight 68 reported minor damage to two overhead panels in the cabin, and said that two oxygen masks became dislodged during the incident.
What is Turbulence? In air travel, different types of air movement can cause turbulence: changes in atmospheric pressure, jet streams, cold or warm air fronts, and storms. Although in-flight turbulence is a fairly common occurrence, severe turbulence can cause serious injuries for passengers who aren't seated with their seat belts fastened.
Turbulence Injuries. According to the Federal Aviation Administration, turbulence is the leading cause of in-flight injuries -- for both passengers and crew -- with about 58 people suffering turbulence-related injuries each year on flights in the U.S. FAA statistics show that over a 24-year period (1980 to 2004), domestic airlines reported 198 serious turbulence incidents which caused 266 serious injuries and three fatalities.
In April, as reported here, a 47-year-old passenger suffered a broken neck and broken back in an airplane lavatory, when her Continental Airlines flight experienced serious turbulence over Texas.
Preventing Turbulence Injuries. The vast majority of turbulence-related injuries are suffered by airline passengers who aren't wearing their seatbelts, so obviously the best advice is to obey the flight crew's announcements and instructions. Often "rough skies" can be anticipated in advance, and that's when you'll see the "fasten seat belt" sign lit up. But since turbulence can also happen unexpectedly, it's a good idea to always buckle up when you're seated.
You Don't Have To Solve This on Your Own – Get a Lawyer's Help
Meeting with a lawyer can help you understand your options and how to best protect your rights. Visit our attorney directory to find a lawyer near you who can help.
Or contact an attorney near you: