Who's Liable for Sledding Injuries?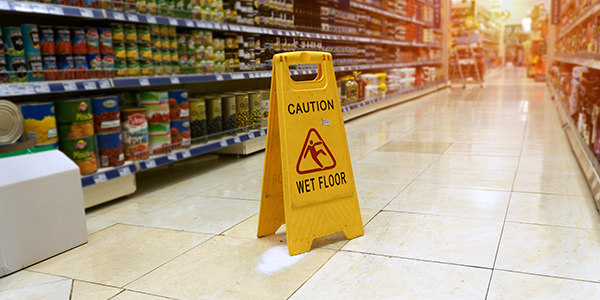 Who's liable for sledding injuries? Like the 10-year-old girl who was impaled by a piece of rebar while sledding in Maryland on Monday morning, injuries are known to happen. The girl underwent surgery and is expected to recover, The Baltimore Sun reports.
Many sledding injuries are related to the condition of the property where the sledding occurred. If a lawsuit is filed, it would generally fall under the legal theory of premises liability.
Here are three potential factors that can affect sledding-related personal injury suits:
Who owns the property? Under the theory of premises liability, property owners and occupiers have a duty to keep their premises reasonably safe and prevent injury. In a sledding lawsuit, it's important to consider whether your sledding injury occurred because of your own recklessness or because of the property owner/resident's failure to maintain the grounds. Also, if the government owns the property (a city-owned park, for example), there are specific legal procedures you'll have to follow in order to seek compensation.
Trespasser or guest? When you have consent to enter the property to sled, the property owner/resident is legally obligated to keep the property reasonably safe for you; the same does not apply to trespassers. Also, a property owner/resident must give warning if he knows (or should know) that children are likely to be on the premises without permission, and that a dangerous condition on the premises is likely to cause serious bodily injury or death. For example, if your property has a hill that's known to attract kids for sledding and you know there's a dangerous condition that could injure a child sledder, you're expected to take steps to reasonably protect the child, even though he or she is technically a trespasser.
Assumption of risk? When a plaintiff assumes the risk involved in an obviously dangerous activity but proceeds to engage in the activity anyway, he or she may not be able recover damages for injuries. But it doesn't apply to hidden, unknown dangers. So, a sledder may have assumed the risk for injuries resulting from a nasty tumble (which comes with the sledding territory), but not injuries resulting from getting impaled by hidden rebar (a hidden dangerous condition). The sledder may not get damages for the tumble, but would likely get damages for the rebar.
If you've been hurt in a sledding accident and want to explore your legal options, or if you're being sued over a sledding injury that occurred on your property, a good place to start is to consult an experienced personal injury attorney in your area.
Related Resources:
You Don't Have To Solve This on Your Own – Get a Lawyer's Help
Meeting with a lawyer can help you understand your options and how to best protect your rights. Visit our attorney directory to find a lawyer near you who can help.
Or contact an attorney near you: