Who's Liable for Snowboarding Injuries, Deaths?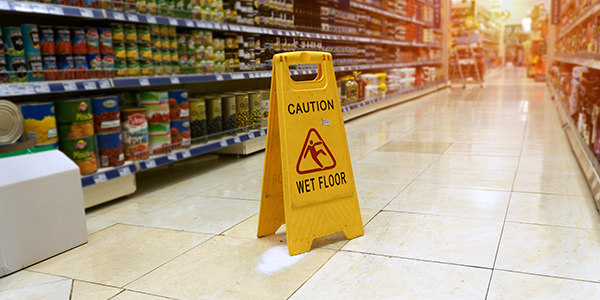 Although spring is right around the corner, snowboarders are still hitting the slopes. So what factors can affect liability in a snowboarding accident?
While snowboarding provides riders with an adrenaline rush, it can also result in injuries and even death. That's unfortunately what happened to a 22-year-old snowboarder who died after crashing into a tree in an off-trail area in upstate New York over the weekend, The Associated Press reports.
With that accident in mind, here are a few factors that can affect the outcome of snowboarding injury and wrongful-death lawsuits:
1. Premises liability.
Snowboarding resorts are responsible for making sure that the premises are reasonably safe for visitors. For example, the resort must regularly check to see that its slopes, equipment, and ski lifts are maintained. However, if a snowboarding injury occurred because of a snowboarder's own negligence, the resort may not be responsible; in some cases, the snowboarder may not be able to recover the full amount of damages.
On the other hand, if a private individual owned the property where the snowboarding accident took place, then the land owner must make his land reasonably safe for invited guests. (For a discussion about trespassers, see below.)
2. Snowboarding off-trail.
Although ski resorts can potentially be responsible for injuries that occur on their property, they probably won't be liable for snowboarding injuries that happen off designated trails. Still, property owners may have a duty to warn snowboarders about dangerous conditions near the slopes if injuries can be anticipated. For example, the resort may have a duty to warn visitors about a steep cliff that's 20 feet away from the designated course by providing either verbal warnings or putting up warning signs.
3. Liability waivers.
Consenting to a liability waiver can affect your ability to sue a ski/snowboarding resort. For instance, some resorts require season pass holders to waive liability for their injuries when they purchase the pass. This waiver could even apply to past seasons if the liability waiver contains a retroactive clause. Liability waivers are also common with regular day passes, so review your agreement carefully.
4. Trespasser or ticket holder?
Resorts may be responsible for making sure their slopes are reasonably safe for ticket holders, but they aren't obligated to protect trespassers who enter the property without permission. However, if the resort knows it's prone to trespassers trying to get in for free, the resort must use reasonable care to warn trespassers about dangerous conditions the resort knows about.
Like every snowboarding trick, each snowboarding injury lawsuit is unique. So if you've been injured while hitting the powder, contact an experienced personal injury attorney to figure out your next move.
Related Resources:
You Don't Have To Solve This on Your Own – Get a Lawyer's Help
Meeting with a lawyer can help you understand your options and how to best protect your rights. Visit our attorney directory to find a lawyer near you who can help.
Or contact an attorney near you:
Content For You