Wis. Gov. Dismissed From Jury in Injury Case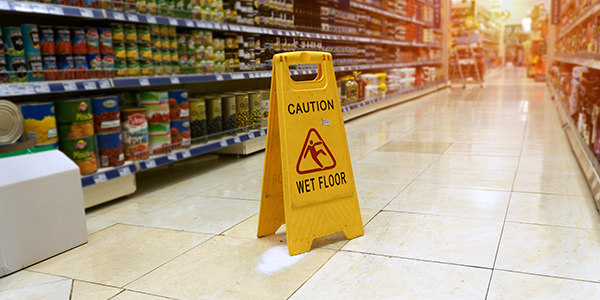 Wisconsin Gov. Scott Walker showed up for jury duty this week and was selected to hear a personal injury case. But he was dismissed from the jury before deliberations began.
Gov. Walker, otherwise known as Juror 20, listened to two days of testimony in a case involving a car crash. But he didn't get to participate in deliberations after it came to light that he had a financial tie to one of the parties.
Walker's situation highlights one of the ways in which courts resolve jury selection issues.
The Car Crash Case
For jury duty, Walker was picked to hear a case brought by Carri and Michael Natarelli, who sought payment for Carri's neck injury from a 2009 car crash. She said a bulging disc in her neck was caused by whiplash after another driver rear-ended her, reports the Milwaukee Journal Sentinel.
The Natarellis sought payment from Secura, their car insurance company at the time. The driver who struck their car was uninsured.
The Natarellis were asking for about $18,000 to cover Carri's medical bills and lost earnings. The couple also asked for an unspecified sum for her pain and suffering and Michael Natarelli's loss of companionship caused by his wife's injuries.
The jury -- without Walker -- awarded Carri Natarelli about $23,000, but nothing to Michael Natarelli.
Walker Made an Alternate Juror
As the Journal Sentinel explained, officeholders can serve on juries, but often get bumped for a number of reasons, including their political views, personal connections, professional ties to the case or parties, and a host of other conflicts of interest.
In this case, Walker was selected to serve on the jury. It was only after jury selection when Walker realized he had a political connection with Secura, the insurance company/defendant in the case: Walker had received $2,000 in campaign donations from a Secura executive in the past, reports the Journal Sentinel.
Walker -- who once received Twitter death threats after enacting union restrictions that were challenged in court -- disclosed the information to the judge. To avoid any appearance of juror bias, the judge arranged for Walker to serve as an alternate juror. That meant he could hear the evidence but could not partake in deliberations or the verdict, unless called upon to replace a regular juror.
So, if you want to effectively get out of jury duty, just become an alternate juror by getting elected governor and receiving political contributions from one of the parties. Piece of cake.
Related Resources:
You Don't Have To Solve This on Your Own – Get a Lawyer's Help
Meeting with a lawyer can help you understand your options and how to best protect your rights. Visit our attorney directory to find a lawyer near you who can help.
Or contact an attorney near you: