Yosemite Deaths: How Safe Are National Parks?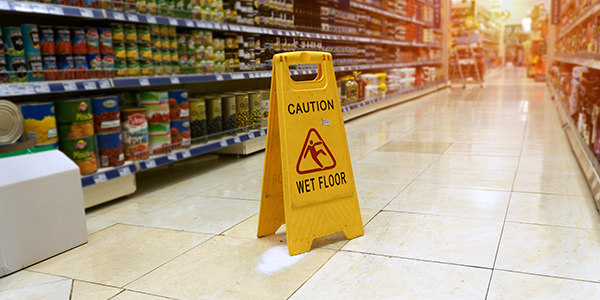 The recent Yosemite deaths of three young visitors has launched a debate about safety issues within our National Park system. If there is a death or an injury in the park, does the national park have liability?
While tragic, the deaths in Yosemite occurred at a part of the park where it is apparent that the park had wanted to warn visitors about the dangerous condition. There were even guardrails along the side of the waterfall.
Last week, the three hikers were swept away by the strong currents of Vernal Falls, one of Yosemite National Park's most popular attractions.
The three hikers had gone around the metal guardrail, and were standing in the water when one of them slipped, setting off a chain reaction that resulted in all three of them going over the falls, which stands at an impressive 317-foot height, reports UPI.
There were warning signs posted alongside the waterfall, and park brochures tell visitors to never "swim or wade upstream of a waterfall," UPI reports.
In certain situations, the owners of a property will be liable for injuries or death sustained on the premises. There are usually three categories of visitors on property: an invitee, a licensee or a trespasser.
Invitees are those that are invited onto the property, such as a customer inside a store. Licensees are similar to guests, who enter into properties for their own purpose but are present at the consent of the property owner. Lastly, trespassers are those who have no permission to enter onto the property.
Usually, the property owner has the duty to either fix dangerous defects in the property or post warnings. They owe this standard of care to invitees and licensees, but not to trespassers - trespassers who are injured on the property will generally have no legal recourse.
Would the Yosemite deaths mean the National Park has liability? Well, many federal institutions enjoy sovereign immunity, meaning they can't be sued. Lawsuits can, however, sometimes proceed under the Federal Tort Claim Act. But, the park service definitely posted warning signs about the possibility of injuries, and warned visitors not to wade in the water. While the park service wants to keep visitors safe, safety probably also needs to be balanced with their desire to preserve the beauty of the natural environment.
Related Resources:
You Don't Have To Solve This on Your Own – Get a Lawyer's Help
Meeting with a lawyer can help you understand your options and how to best protect your rights. Visit our attorney directory to find a lawyer near you who can help.
Or contact an attorney near you:
Content For You