Dean v. Blumenthal, No. 07-1986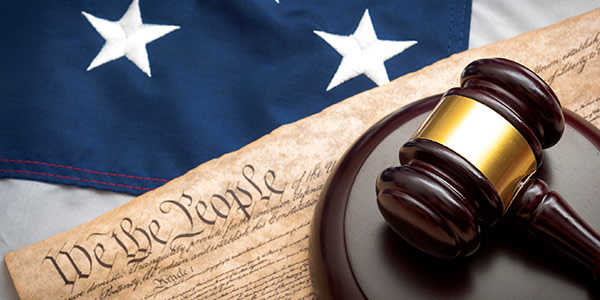 In a First Amendment challenge to a prohibition on contributions by certain law-firm employees to candidates for Connecticut Attorney General, district court judgment is affirmed where: 1) the challenged contractual bar on campaign contributions has not been enforced in over six years and cannot reasonably be expected to be reimplemented, and thus plaintiff's requested relief of a declaratory judgment, injunctive relief, and a cease-and-desist order are moot; and 2) defendant is entitled to qualified immunity from plaintiff's claim for damages as there was no clearly established right under the First Amendment to receive campaign contributions during the relevant period.
Read Dean v. Blumenthal, No. 07-1986
Appellate Information
Appeal from the United States District Court for the District of Connecticut.
Argued: November 10, 2008
Decided: August 11, 2009
Judges
Before KATZMANN and HALL, Circuit Judges.
Per Curium Opinion
Counsel
For Appellant: KAREN LEE TORRE, Law Offices of Karen Lee Torre, New Haven, CT.
For Appellee: GREGORY T. D'AURIA, Office of the Attorney General for the State of Connecticut, Hartford, CT.
Content For You