10 Most Popular FindLaw Blog Posts Honoring Judge Posner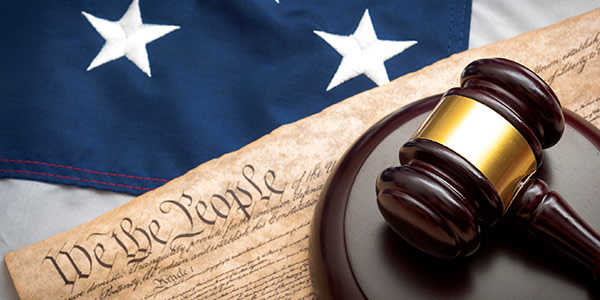 Judge Richard Posner is perhaps the most interesting judge in the world (quick, someone call Dos Equis). The popular and widely celebrated (by legal correspondents, reporters, journalists, and writers) jurist recently announced his retirement. After serving on the bench for decades, Judge Posner explained that he felt like he was wasting precious time.
The once fiscal conservative and Reagan appointee has embraced his new role as a liberal voice for progressive change in society, and doesn't want to waste time on the bench when he can put his own boots on the ground. Given his personal politics, and his proclivity for passionate, powerful, and Posnerific opinions, it's no wonder that the internet has skyrocketed the jurist into the canon of American cultural icons.
As we've enjoyed writing about Judge Posner over the years, below you'll find a list of the top ten most popular FindLaw blog posts about Judge Posner, which provide a good sample of his most crazy opinions, and, of course, his most epic benchslaps.
10. Grumpy Posner Removes Judge From Case for Grumpiness, Errors
While the opinion itself didn't rely on it takes one to know one logic, it's what we were all thinking.
9. Attorneys and Ostriches: Beware the Wrath of Judge Posner
If you're unfamiliar with why every legal blogger loves Judge Posner, just wait till you read about how he compares attorneys to ostriches.
8. Judge Posner Benchslaps a Lady in a Banana Costume
The dancing "Banana Lady," even with all that padding in her costume, couldn't escape the benchslapping after showing up to court in costume.
7. Posner's Internet Research Alters Case: Did He Cross the Line?
What? A judge that knows how to use Google? Next thing you know, there'll be judges on Twitter!
6. Benchslap: Posner Schools ALJ on How to Be a Judge
Being reversed is the among worst things that can happen to judge, second only to being reversed and benchslapped by the Pos. Lower court jurists and ALJ in the Seventh Circuit are all breathing a bit easier now.
5. Judge Posner Benchslaps Student Over Lawful Marijuana Search
If you wanted to raise the ire of Judge Posner, all you needed to do was file an appeal asserting a constitutional protection that doesn't actually apply to your case.
4. Posner Faces Scrutiny for Calling BS Legal Theory BS
Thanks to his incredible literary prowess, the phrase "complete bullshit" now appears in an appellate judicial opinion, and was used perfectly to describe the "sovereign citizen" defense. The scrutiny he faced didn't come from us.
3. Judge Posner's Sharp, Uncompromising Rebuke of Wis. Voter ID Law
Despite Judge Posner's apparent grumpiness, he can admit when he was wrong, and isn't afraid to admit it publicly, in writing.
2. Posner to Judges: Semper Scribo Simpliciter Sodes
Like you, Judge Posner hates legalese and all that antiquated logic therein and language herewith that wherefores all-up-in every single pleading. Can't we all just write in plain English?
1. Posner Plays With Pro Se Litigant Before Dismissing His Appeal
While Judge Posner may be leaving the bench to help advance social justice causes, particularly those related to pro se litigants, he clearly never let his personal beliefs cloud his discretion of who to benchslap.
Related Resources:
You Don't Have To Solve This on Your Own – Get a Lawyer's Help
Meeting with a lawyer can help you understand your options and how to best protect your rights. Visit our attorney directory to find a lawyer near you who can help.
Or contact an attorney near you:
Content For You