Appeals Court Upholds Injunction on Federal Sanctuary City Restrictions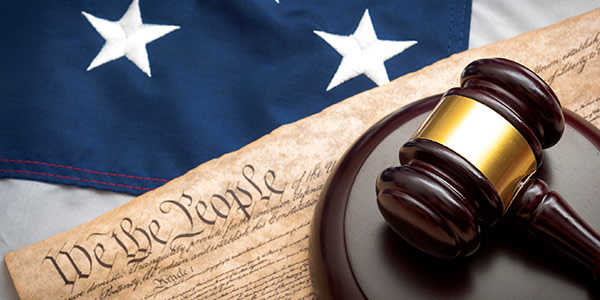 The Seventh Circuit Court of Appeal has upheld a lower district court's preliminary injunction barring federal restrictions on city and state governments that pass or enforce immigration sanctuary policies.
Specifically, the injunction, which was initially granted last September, stops the United States Department of Justice from withholding federal law enforcement grants as a consequence for cities that have immigration sanctuary policies. The Seventh Circuit affirmed extending the injunction to enjoin two additional requirements the feds sought to force on local law enforcement.
Executive Cannot Usurp Congressional Authority
The Seventh Circuit ruling explained that the DOJ is attempting to institute policies that are in Congress's domain. The allocation of federal funding to the state and local governments across the country have no congressional support to be contingent on compliance with federal immigration laws and policy.
The court explained:
If the Executive Branch can determine policy, and then use the power of the purse to mandate compliance with that policy by the state and local governments, all without the authorization or even acquiescence of elected legislators, that check against tyranny is forsaken. The Attorney General in this case used the sword of federal funding to conscript state and local authorities to aid in federal civil immigration enforcement. But the power of the purse rests with Congress.
Curiously, Trump's administration takes the stance that immigration sanctuary policies lead to increased crime, yet nevertheless pushed for law enforcement grants to be withheld from those locales with sanctuary policies. Perhaps it was the administration's funny way of helping out, but as we all know, the federal courts are a humorless place where irony goes to die.
Related Resources:
Content For You