Coach's Short Hair Policy for Boys Is Sex Discrimination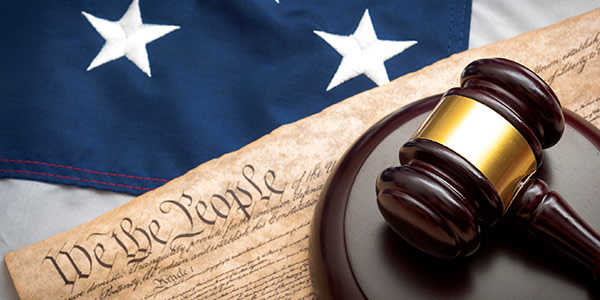 A divided panel of the Seventh Circuit found a school's policy prohibiting boys from sporting long hair on the basketball court violated the Fourteenth Amendment's Equal Protection Clause and was sex discrimination under Title IX, reports the ABA Journal.
Long Hair Don't Care
The parents of A.H. sued his school district alleging violations of substantive due process, equal protection of the laws and Title IX regulations when A.H. was removed from the basketball team for not complying with the coach's hair length policy promoting "team unity" and a "clean cut" image, reports The Indianapolis Star.
Because girls were not prohibited from having any particular hair length, A.H.'s parents argued that the policy violated A.H.'s constitutional rights. After several unsuccessful motions, the parties agreed to let the judge enter final judgment on stipulated facts; The district judge found for the school.
Seventh Circuit Majority Opinion
Because the court was bound by the facts stipulated to in the case below, the court found that it was unable to determine whether the grooming standards applied to female athletes were comparable to those applied to some male athletes. Accordingly, the court found that though the parents did not successfully argue a substantive due process violation, it found that on the facts before the court, the parents had shown that the hair length policy violated A.H. of equal protection of the laws, and was in violation of Title IX regulations because the policy only applied to boys.
Judge Manion's Dissent
Judge Manion would have affirmed the decision of the district court, and therefore concurred in part, and dissented in part. Contrary to the majority, Judge Manion did not feel that the stipulated facts were constraining, and found that there was enough evidence to find for the school.
In coming to his conclusion, Judge Manion relied on the school's hair policy that applied to all athletes -- male and female alike -- and also noted that it is well established law that in the work setting under Title VII claims, "maintaining different grooming standards for men and women is not usually discrimination." Because schools are given more leeway than employers typically are, he would have found for the school.
It should be noted that it seemed like the majority would have come to a different conclusion had it not been bound by the stipulated facts. The main difference in analysis of the majority and dissenting opinion was whether there was enough information to determine whether the policy guidelines applicable to males and females were comparable.
Neither party has released a statement, but we wonder whether the school should petition for a rehearing en banc given the divided panel. For now, the case has been remanded to the district court to determine the appropriate relief.
Related Resources:
Content For You