Save the Drama for Your Mama: 7th Cir Can't Hear Disbarment Appeal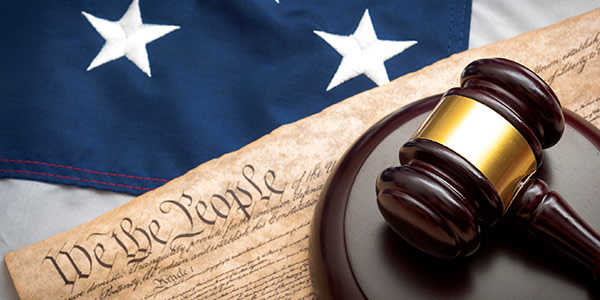 Do you know why you can't appeal a state disbarment decision in federal appellate court? Mahendra Mehta does.
Mahendra Mehta filed a civil rights claim against the Illinois Supreme Court, the Illinois Attorney Registration and Disciplinary Commission, and a Review Board of the Commission, claiming that an order of the Illinois Supreme Court suspending his license to practice law violated his right to due process. The district court dismissed Mehta's complaint for lack of subject matter jurisdiction under the Rooker-Feldman doctrine.
Because the suspension order was the final judgment of a state court rather than a federal court, the Seventh Circuit Court of Appeals affirmed the dismissal.
The Administrator of the Disciplinary Commission filed a disciplinary complaint against Mehta in 2008, alleging that Mehta converted more than $100,000 in real-estate escrow funds and lied to an Illinois court about his authority to take the funds from his client. The Hearing Board appointed by the Commission found that Mehta had violated four rules of professional conduct and recommended that he be disbarred.
Then things got complicated.
While the Hearing Board's recommendation was pending before the Commission's Review Board, the Administrator petitioned the Illinois Supreme Court to suspend Mehta's license. The court ordered Mehta to show cause why he should not be suspended. Mehta responded that any discipline should wait until the Commission resolved the Hearing Board's recommendation. The court, unpersuaded, entered "judgment" and suspended Mehta's license "effective immediately and until further order of Court."
With the Hearing Board matter still pending, Mehta sued in federal district court, alleging that the suspension violated his right to due process. He argued that the Illinois Supreme Court's order created an "unconstitutional risk of bias" in the Review Board and asked the district court to vacate the order and dismiss the underlying disciplinary complaint. The district court dismissed the complaint under Rooker-Feldman.
(Five days before the dismissal, the Illinois Supreme Court accepted the Hearing Board's recommendation to disbar Mehta.)
Mehta appealed, arguing that Rooker-Feldman didn't apply to his case because the suspension ruling was not a final judgment barred from federal district court review. The Seventh Circuit disagreed, explaining that Illinois Supreme Court Rule 771(a) provides that "all orders imposing discipline pursuant to these rules ... are final when filed by the clerk of the court."
The real problem is that Mehta's appellate dream wasn't grand enough: Mehta's only recourse under the Rooker-Feldman doctrine was to file a petition for certiorari with the U.S. Supreme Court, not file a civil rights claim with a federal district court.
Related Resources:
Content For You