Seventh Circuit Nominees Confirmed, Court Complete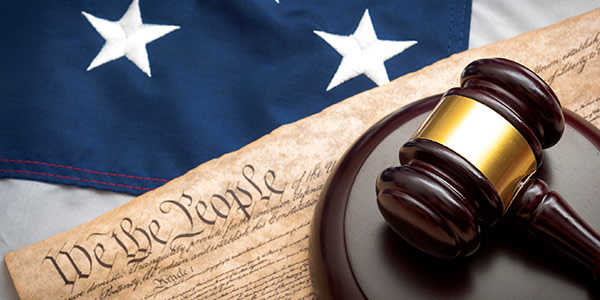 It's unusual for two lawyers to agree, and practically impossible to get all of them to agree.
Yet that's what happened in the United States Senate, where most of the legislators are also lawyers. On a 91-0 vote, they confirmed the nominations of two judges to the U.S. Seventh Circuit Court of Appeals.
The appointments were notable also because they filled the bench, which had two vacancies for nine months. The new judges will have some pretty big robes, er, shoes to fill.
Amy St. Eve
Judge St. Eve will take the seat of former judge Ann Claire Williams, who left last year to join Jones Day. She had served on the appeals court since 1999, and had been a federal judge since 1985.
St. Eve was at the U.S. District Court for the Northern District of Illinois where she had served since 2002. As a lawyer, she successfully prosecuted former Arkansas governor Jim Tucker and Whitewater partners Jim and Susan McDougal.
President Trump nominated St. Eve despite her having scolded him when he was testifying in a civil case.
Michael Scudder
Scudder comes to the Seventh Circuit from Skadden Arps in Chicago, where he was a partner. At his confirmation hearing, the senators had no judicial record to consider so they took him at his word on certain questions.
"Let the chips fall where they fall," he said when asked about following the law against personal feelings. He said good judges approach cases with an open mind.
He takes the place of former Judge Richard Posner, one of the most popular judges on the appeals court. Posner left the court in some controversy last year, and has gone on to champion pro se litigants.
Related Resources:
Content For You