6th Cir. Grants En Banc Rehearing of Habeas Corpus Case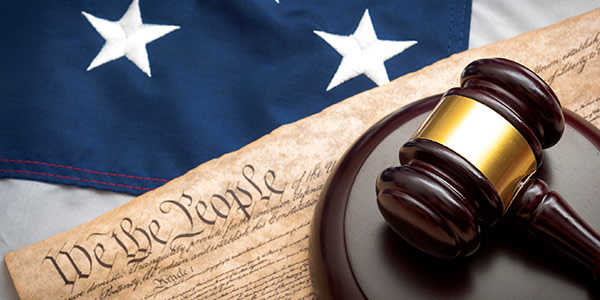 We read so many denials of petitions for writ of habeas corpus, that when we come across one that reverses a denial of a petition, our ears perk up.
But when a circuit panel votes to rehear the case en banc, then we are all ears. Here's a breakdown on the latest rehearing en banc granted by the Sixth Circuit.
Procedural Background
Thomas Hill was tried before a jury, and convicted, for armed robbery and car jacking in 2007, and was sentenced to twenty to forty years concurrently. On the first day of trial, but before the jury was impaneled, Hill requested to represent himself, but the judge denied his request. One of his arguments on appeal was that he was denied his right to represent himself. Even though the Michigan Court of Appeals noted that the judge violated Michigan law by not inquiring into Hill's request, they found that his Sixth Amendment rights were not violated.
Hill filed a petition for writ of certiorari to the Supreme Court, which the Court denied. Next, he filed a petition for writ of habeas corpus, and the district court denied the petition and did not issue a certificate of appeallability.
Sixth Circuit Opinion
The Sixth Circuit granted a certificate of appeallability on the issue of whether Hill's right to represent himself was violated when the trial judge did not inquire about his request. The court found that Hills' rights were violated, relying on the Supreme Court's decision in Faretta v. California, which held that a person has a Sixth Amendment right to represent himself, and when a defendant asserts his right, the trial court "must determine whether the defendant's decision to represent himself is knowing, intelligent, and voluntary."
Here, the Sixth Circuit found that Hill timely made his request, and found "the Michigan Supreme Court's conclusion that Hill's right to self-representation was not violated was an unreasonable application of Faretta's mandate that the trial court must investigate a litigant's request to proceed without counsel." The court reversed the district court's order and conditionally granted the habeas petition unless a new trial began before 180 days.
Rehearing Granted
Last week, a majority of the judges sitting on the Sixth Circuit bench voted to rehear the case en banc. The effect of the ruling is to vacate the Sixth Circuit's previous judgment, and to stay the mandate, and restore the case on the docket to reflect that is pending appeal.
The granting of the rehearing is not determinative that the court will come to a different outcome, though one has to wonder what prompted the court to want to rehear the case.
Related Resources:
Content For You