Does Faulty Affirmative Action Opinion Give SCOTUS an Easy Out?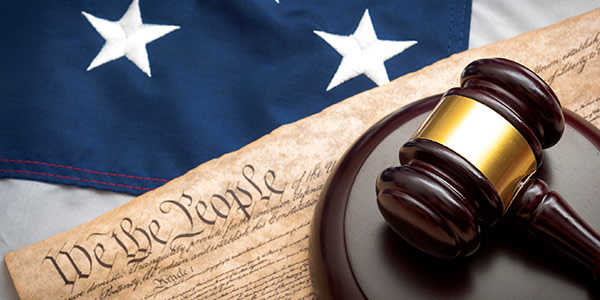 "The way to stop discrimination on the basis of race is to stop discriminating on the basis of race."
Those words, written by Chief Justice John Roberts, are pretty much all you need to know about Schuette v. Coalition to Defend Affirmative Action.
Michigan passed an initiative in 2006 which amended the state constitution to prohibit discrimination or racial preferences in public education, government contracting and public employment. Affirmative action proponents immediately sued to block the portion of the law dealing with higher education.
Sixth Circuit's Divisive Opinion
The Sixth Circuit, in an 8-7 en banc rehearing, found that the law violated the Equal Protection Clause.
Writing for the majority, Judge R. Guy Cole Jr. compared the plight of a student seeking to have a university institute preferences for other reasons (such as legacy-conscious admissions) with that of a black student seeking affirmative action.
The legacy student could utilize petitions, lobby the admissions committee, take her fight to the school's governing board, or seek to amend the state's constitution. A black student, on the other hand, only has the amendment process.
The law essentially makes it harder for minorities to press for change. It puts them at a disadvantage in the political process. The dissent, in the spirit of Justice Roberts, stated, "A state does not deny equal treatment by mandating it."
A Fatal Flaw in Reasoning?
Garret Epps, writing for The Atlantic, notes that the Sixth Circuit relied (and dissented) upon the benefit to minority students to justify their ruling, while Grutter v. Bollinger and its progeny make it clear that the constitutionally permissible justification for affirmative action is the benefit it inures upon the student body as a whole, as a diverse student body provides multiple viewpoints to enhance the educational experience.
With a flaw in the foundation of their reasoning, the Supreme Court could have an easy way to reverse the opinion, without touching Grutter. Then again, its often said by court-watchers that at least four of the nine justices are ready, willing, and eager to wipe out affirmative action.
Wider Impact
The Michigan initiative was pulled, word for word, from a California law passed in the early 1990s. The Ninth Circuit upheld the law in 1997, stating:
"To hold that a democratically enacted affirmative action program is constitutionally permissible because the people have demonstrated a compelling state interest is hardly to hold that the program is constitutionally required. The Fourteenth Amendment, lest we lose sight of the forest for the trees, does not require what it barely permits."
Obviously, if the Supreme Court finds the Michigan initiative unconstitutional, it would require excision of the same law from California's books, and if the court really reaches, and disturbs Grutter v. Bollinger, the impact could be even more far-reaching.
Related Resources:
Content For You