Sixth Circuit Affirmative Action Ruling Is Not Another Fisher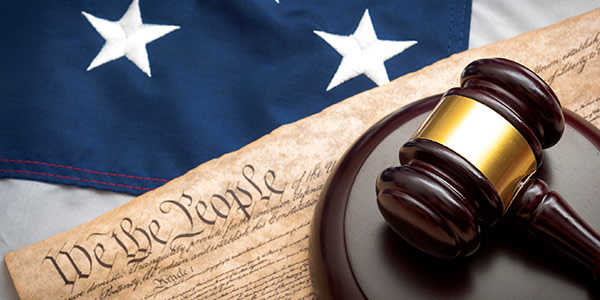 Last week, the Sixth Circuit Court of Appeals ruled that Michigan's affirmative action ban was unconstitutional because it presents an extraordinary burden to opponents who would try to protect affirmative action, The Wall Street Journal reports. Michigan Attorney General Bill Schuette says he will appeal the decision.
After the ruling came down, people immediately start drawing comparisons to Fisher v. University of Texas, the affirmative action challenge that the Supreme Court is currently considering. Both are affirmative action cases, so they must be exactly alike, right?
Wrong.
In Fisher, the Court is deciding whether precedent interpreting the Equal Protection Clause permitted the University of Texas at Austin's use of race in undergraduate admissions decisions.
A race-neutral Texas policy guarantees Texas students who graduate in the top 10 percent of their high school classes automatic admission to any public university in the state. While that policy alone achieves diversity at UT Austin, the school still considers race as a "plus factor" in admissions decisions. The real issue in Texas is whether a redundant policy is actually necessary.
In the Michigan case, Coalition to Defend Affirmative Action v. Regents of the University of Michigan, the Sixth Circuit was deciding whether Michigan's constitutional ban on affirmative action deprived proponents of race-based consideration of equal protection of the law under the political process doctrine.
The Sixth Circuit relied on two Supreme Court decisions in its analysis, Hunter v. Erickson and Washington v. Seattle School District No. 1. The majority observed that Hunter and Seattle "expounded the rule that an enactment deprives minority groups of the equal protection of the laws when it: (1) has a racial focus, targeting a policy or program that "inures primarily to the benefit of the minority"; and (2) reallocates political power or reorders the decision-making process in a way that places special burdens on a minority group's ability to achieve its goals through that process."
Proposal 2, the court reasoned, targeted a program that "inures primarily to the benefit of the minority" and reordered the political process in a way that places special burdens on racial minorities. Unlike the UT Austin policy, which can be challenged through an internal university process, the Michigan ban could only be overturned with another constitutional amendment.
While CDAA and Fisher are like apples and burnt oranges, there's a Ninth Circuit contender for Supreme Court review that presents a similar issue: Coalition to Defend Affirmative Action v. Brown.
The Ninth Circuit case involves Proposition 209, a California constitutional ban on affirmative action; the Ninth Circuit affirmed the ban in April.
We suspect that the Supreme Court will uphold affirmative action in Fisher, but decide that the UT Austin policy violated the Equal Protection Clause because it was redundant. If that happens, the Court could find itself resolving the circuit split over constitutional amendments banning affirmative action during the next term.
Related Resources:
Content For You