Passing Notes Can't Substitute for Motion to Withdraw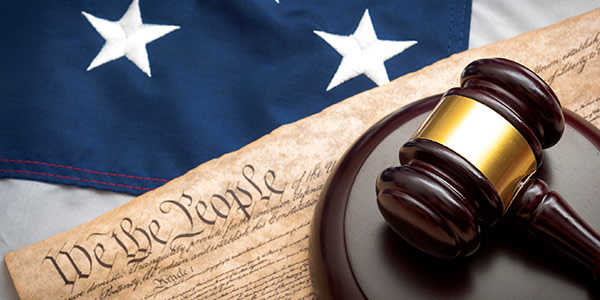 Letter-writing is largely a lost art, (a reality not lost on fallen institutions like Mrs. John L. Strong and the U.S. Post Office).
The Sixth Circuit Court of Appeals clearly lacks concern for the future of the hand-written word. This week, the Cincinnati-based appellate court ruled that a criminal defendant's letters to asking his attorney to withdraw a guilty plea were insufficient to overcome the fact that his attorney never filed a motion to withdraw the plea.
Sir Jack Matthews -- yes, that's really his name -- was indicted for four federal crimes: carjacking resulting in death, murder by use of a firearm during and in relation to carjacking, kidnapping resulting in death, and murder by use of a firearm during and in relation to kidnapping.
Matthews pleaded guilty to all four crimes pursuant to a plea agreement. He was sentenced to life imprisonment, the statutory minimum sentence for kidnapping resulting in death. He later appealed his sentence to the Sixth Circuit, arguing that the district court erred in denying his motion to withdraw his guilty plea and in denying his motion for a hearing on the issue.
Matthews pleaded guilty in November 2006. In April 2008, he asked his lawyer to withdraw that plea; Matthews wrote three separate letters requesting withdrawal of the plea. His lawyer didn't file the motion to withdraw the plea, but he did move to withdraw from representing Matthews.
Matthews' next attorney attempted to withdraw the plea in November 2008. The motion was denied, as was a motion for an evidentiary hearing on the issue of plea withdrawal.
A defendant must "show a fair and just reason" for withdrawing a plea. The Sixth Circuit uses the Bashara balancing test of seven factors to determine whether the defendant meets the "fair and just" requirement. The Bashara factors are:
Amount of time that elapsed between the plea and the motion to withdraw it
Presence (or absence) of a valid reason for the failure to move for withdrawal earlier in the proceedings
Whether the defendant has asserted or maintained his innocence
Circumstances underlying the entry of the guilty plea
Defendant's nature and background
Degree to which the defendant has had prior experience with the criminal justice system, and
Potential prejudice to the government if the motion to withdraw is granted.
Though the district court concluded that Matthews' nature and background, and limited exposure to the criminal justice system, both weighed in his favor, the Sixth Circuit Court of Appeals concluded that it was not enough to overcome the delay in Matthews' motion to withdraw and the weight of the remaining factors.
While Sir Matthews' letters may have been compelling, his appeal was dismissed for lack of a motion.
Related Resources:
Content For You