10 Tips to Prevent a Black Friday Melee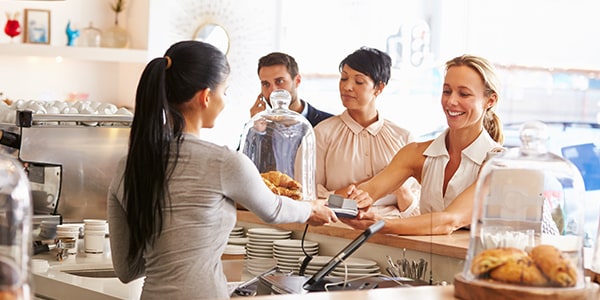 With only days until Black Friday and Small Business Saturday, retailers nationwide are preparing for what they're hoping will be a throng of excitable, deal-hungry customers.
And while the media has a cornucopia of Black Friday survival guides for consumers, there are several things business owners can do to prepare for this shopping holiday.
To keep your business safe and prevent a customer melee, here are 10 tips for your business on Black Friday (and the rest of the holiday shopping season too):
1. Hire Experienced Security Guards.
Employers should ensure the store has adequate security for what may be the highest consumer traffic day of the year. Unless you're in New Jersey, these officers should not be armed.
2. Clean and Clear the Aisles.
Not only can wet floors or clutter be magnets for slip-and-fall injuries, but crowded spaces can also force Black Friday customers to push and fight each other to move through the store.
3. No 'Doorbuster' Deals.
If your ad has the word "buster" or "first ___ customers" in it, then your business may be asking for Black Friday customers to trample each other. Even Walmart has problems with these deals.
4. Place Limited-Sale Items Behind the Counter.
Every year fights and lawsuits stem from cardboard displays with only a few copies of a heavily discounted toy or video game. Placing these items behind a sale counter can keep Black Friday shoppers from literally tearing at each other to get to one.
5. Ads That Entice, Not Incite.
In addition to keeping your ads honest, don't use ads that invite customers to "battle" or "fight" for any promotion or discount.
6. Offer Discounts Online.
Your business can still see record sales by offering Black Friday deals online, which may keep your store's body count low.
7. Set Up a Rope Line in Advance.
The Occupational Safety and Health Administration (OSHA) recommends retailers set up rope lines ahead of time that begin away from the entrance to the store.
8. Let in Small Groups at a Time.
Black Friday or not, your building has a maximum occupancy. Keep shoppers and your business safe by letting in small groups at a time.
9. Consider a Bouncer.
Just like a hot nightclub, a Black Friday line may require a bouncer to control the craziness and count-ins and -outs. It's probably best to avoid stun guns, though.
10. Remain Calm.
Black Friday customers will increase their level of harried capitalistic frenzy if they see store owners running around like frightened turkeys.
Be a pillar of calm amidst the sea of shoppers this Black Friday, and keep your business and customers safe and secure this holiday season.
Follow FindLaw for Consumers on Google+.
Related Resources:
You Don't Have To Solve This on Your Own – Get a Lawyer's Help
Meeting with a lawyer can help you understand your options and how to best protect your rights. Visit our attorney directory to find a lawyer near you who can help.
Or contact an attorney near you:
Content For You