3 Reasons Startups Are Vulnerable to Fraud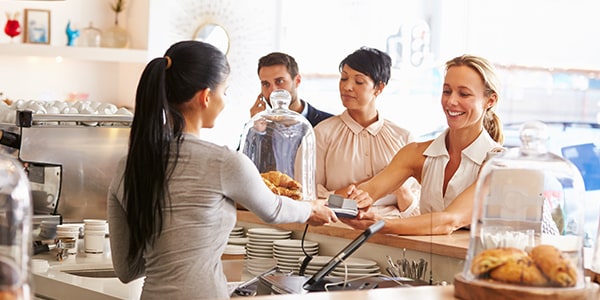 There's a lot you need to worry about as an entrepreneur. Can you hire the right team and get the equipment, materials, or data to execute your vision? Is it scalable? Is it even really that good of an idea in the first place? Your nascent business may be the victim of a supply shortage, bear market, or plain old fashioned bad luck, but the last thing you're probably worrying about is your startup being a victim of fraud.
Well, you might want to change that.
A new study by the Harvard Business Review shows that startups are uniquely susceptible to fraud. But why?
Bad Actors
The HBR study simulated sales calls from associates to purchasers and sellers, and when participants were told that their counterpart was working for a startup, they tended to engage in more deception during the call. Two thirds of the faux buyers and almost three in four sellers opted to deceive who they believed to be a startup, compared to just half who thought they were dealing with a mature firm or were given no information about their counterparts.
So why would ersatz sales associates endeavor to take advantage of a startup?
Rogue Startups: Certainly, some of this was due to the reputation garnered by some startups as rulebreakers themselves -- is it against the rules to deceive a deceiver? But researchers found some other, more relevant causes as well.
Inexperienced Employees: While counterparts behaved in exactly the same manner towards every sales associate participant, the participants surveyed believed that the person on the other end of the line was less experienced if they were told they were working for a startup. "In other words, participants used the newness of the counterpart's employer as proxy for the counterpart's experience - and adapted their behavior accordingly," according to HBR.
Smaller Partner Pools: Mature firms can sift through a multitude of offers from both buyers and sellers. New businesses? Not so much. "Compared to more mature firms, the pool of potential business partners is considerably smaller for startups," according to researchers. "Thus, many cannot afford to turn down offers even when they are not fully convinced of the veracity of their partner's statements and promises."
Startup Safety
HBR researchers recommend employees of startups make an extra effort to demonstrate expertise to partners and clients as well as build in contractual safeguards whenever possible to protect against fraud. "Startups rightly face increased scrutiny when negotiating with partners because of their perceived 'fake-it-till-you-make-it' ethos," the study noted, "especially in the light of several recent high-profile scandals."
But that doesn't mean your startup has to fall victim to fraud. For fraud prevention and response, an experienced business operation attorney is only a call or click away.
Related Resources:
You Don't Have To Solve This on Your Own – Get a Lawyer's Help
Meeting with a lawyer can help you understand your options and how to best protect your rights. Visit our attorney directory to find a lawyer near you who can help.
Or contact an attorney near you: