5 Legal Tips for Starting a Third Wave Coffee Shop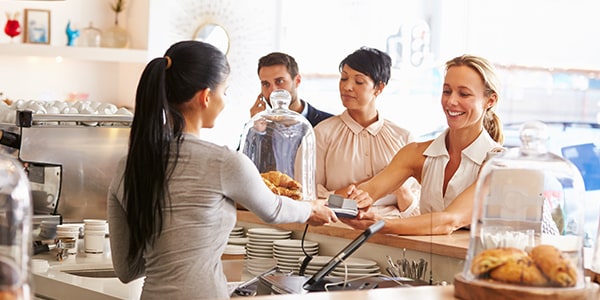 Are you watching the third wave of coffee and thinking you need to get in on this business? Third wave coffee simply indicates high quality java production. It's an effort to elevate coffee to more sophisticated territory, treating it like wine and other artisanal items rather than a commodity like corn, and third wave coffee shops are popping up everywhere, each with their unique approach to beans and brewing. But before you decide to surf the third wave, here are five legal tips on opening a business.
5 Tips for New Coffee Businesses
Make a list and check it thrice or more: Make a list of every possible thing you need to consider before you do anything. For example, your list could include everything from bean import and supply issues to legal requirements, like licensing, employment, and compliance. Your list will spawn more lists and will get you thinking. Before you know it, you will have many lists, most likely, and a great sense of the wide range of issues you will face.
Inquire into licensing and Permits: Do you know what you need to get before you start brewing beans? Every state and city will have different requirements, but you need to know the ones that will apply to your shop. A license to open a coffee shop is often similar to one for a full-service restaurant. The point is just that you need to get permission to serve food and beverages to people, so comply and apply for a license. Also, look into any other permits you may need to build your shop.
Hanging the 'Help Wanted' sign: You're opening the coffee shop because you love hanging out in cafes but be realistic. A good café is open long hours for a wide range of customers. How likely is it that you will be able to work -- and provide good customer service -- from 6 AM to midnight every day? Probably not likely. Given that, you will need to hire some people to cover shifts. That means you need to consider a whole slew of employment issues, including insurance, injury, and generally creating a policy for employee management.
Getting the money together: Do you have enough money to survive without making a profit for a couple of years? That is reportedly how long it will take foryour third-wave coffee shop to develop its customer base. If not, think about alternative financing, like loans for small businesses or grants based on location development, your identity, and more.
Cultivate a coffee-loving lawyer: You should probably find a lawyer who likes coffee and really cultivate their friendship because you will have lots of legal questions at every step when you open a new business. Before you've hooked someone on your brew style and smile though, consider a consultation.
Consult With Counsel
Although getting a lawyer was already noted, this step cannot be overemphasized. You will need help opening a busness and you can't be expected to knw everything. Having a lawyer to talk to about what you need to do and at what stages will be very helpful. Consult with counsel. Get guidance.
Follow FindLaw for Consumers on Google+.
Related Resources:
You Don't Have To Solve This on Your Own – Get a Lawyer's Help
Meeting with a lawyer can help you understand your options and how to best protect your rights. Visit our attorney directory to find a lawyer near you who can help.
Or contact an attorney near you: