5 Legal Tips If You're Offering Free Wi-Fi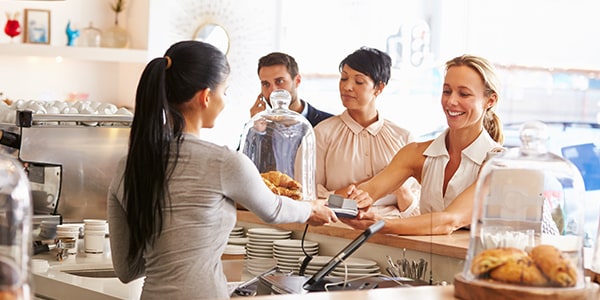 Wi-Fi is slowly becoming like tap water: If your business doesn't want to offer Wi-Fi for free, your customers may see your company as a stingy, anti-technological cretin.
This may be one reason why more and more small businesses are offering free Wi-Fi. In addition to boosting customer good will, gratuitous Wi-Fi acts as a valuable amenity to customer service-based ventures, reports Bank of America's Small Business Community Blog.
But offering anything new, even something for free, comes with its legal nuances. Here are five tips for entrepreneurs thinking about offering free Wi-Fi:
1. Create a Separate Wi-Fi Network for 'Guests.'
Free Wi-Fi for customers does not mean giving out passwords to your business' own Wi-Fi network. Create a separate guest network that provides customers access to the Internet from a router in your location -- one that isn't connected directly to your company's data.
Failing to keep a company's free Wi-Fi network separate from its private network may open your business up to data breaches and the liability that comes with the theft of customers' personal information.
2. Provide Notice of Your Wi-Fi Policy.
While it may be useful to include a "Terms of Service" for free Wi-Fi users to agree to before joining your business' free public Wi-Fi, you may also want to post information about your Wi-Fi policy somewhere in your physical location.
This is especially helpful if you plan on using free Wi-Fi to track customers and their spending habits.
3. Beware Unwanted Data Use.
You may not appreciate customers hogging in-store Wi-Fi with data-heavy streaming like Netflix or Hulu, but you'll appreciate it much less if your customers use your Wi-Fi to download child porn.
Businesses can prevent certain kinds of Internet traffic with a decent firewall with packet filtering.
4. Use a Commercial Internet Account.
If you run a small business with mostly your own resources, it may be tempting to use your own residential internet account for free customer Wi-Fi.
However, a business account may protect you from some liability if your customers start downloading copyrighted materials.
5. Cover Your Bases With a Prepaid Legal Plan.
You may want to have a lawyer review your terms of service for your free Wi-Fi or ask an attorney about your Internet policy. That's where a prepaid legal plan like those offered by LegalStreet can help.
With a LegalStreet plan, you can have an attorney review your contracts (up to 10 pages) and draft letters on your behalf. You also get on-call access to local lawyers, who can answer questions on a wide variety of legal issues. LegalStreet plans start at less than $13 a month.
Bottom line: While offering free public Wi-Fi may pay off for your business, you'll also want to make sure you've taken steps to limit your potential liability.
(Disclosure: LegalStreet and FindLaw.com are owned by the same company.)
Follow FindLaw for Consumers on Google+.
Related Resources:
You Don't Have To Solve This on Your Own – Get a Lawyer's Help
Meeting with a lawyer can help you understand your options and how to best protect your rights. Visit our attorney directory to find a lawyer near you who can help.
Or contact an attorney near you: