5 Ways to Get Your Customers to Pay Their Invoice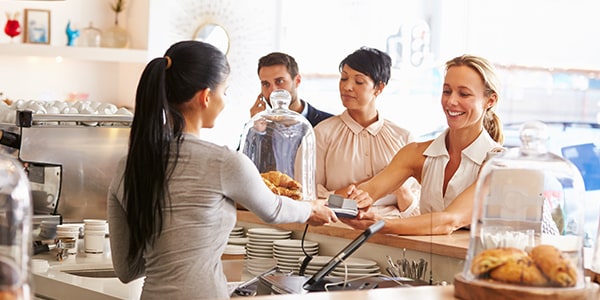 Guest post by Jennifer K. Halford, Esq.
It is very common for businesses to provide their customers with an invoice to request payment for goods or services that have been provided.
In so doing, you are trusting that your customers will pay the amount requested. You are also trusting that they will pay on time.
But customers don't always pay their invoices as requested. And this can be detrimental to your business. You have already provided the goods or services. So you have nothing to insure payment. Plus, statistics show that the longer you wait to collect on the invoice, the less likely the customer is to pay.
Few small businesses can withstand customers choosing not to pay to their invoices on time, especially in this economy. So here are five ways to get your customers to pay their invoice:
1. Build relationships, not customers: It will be more difficult for your customers to choose not to pay you if you have a relationship with them. Spend the time to get to know your customers. You will increase the likelihood of timely payment. Plus, you will provide good customer service that can lead to referrals and future business.
2. Shorten the payment deadline: Don't make your invoices due 30 or 60 days after delivery. Shorten the time for payment to 15 or 20 days.
3. Begin collecting the next day: Don't put off contacting your customers because it is uncomfortable to ask for payment or you don't have time. Call or send a letter the day after the invoice is due. It will remind your customers that payment is due. Plus, it will show your customers that you will be persistent until payment is made.
4. Know when to say when: You may need to be flexible with some customers who are going through a financial hardship. After all, you are building relationships. But you must also know when to say enough is enough. Evaluate your business accounts to determine when you can be flexible and when it is time to go to small claims court.
5. Talk to your attorney: Some states have laws that govern how businesses can collect outstanding debts. Speak with your attorney to make sure the methods you are using to collect outstanding debts are in compliance with collection laws. Need a free consultation with a business attorney, there are a wealth of qualified attorneys here.
Allowing your customers time to pay after receiving your goods or services may be a convenience they appreciate. However, your business doesn't have to suffer as a result. Make sure you use these ways to get your customers to pay their invoices.
Jennifer K. Halford is an attorney whose practice focuses on business law and estate planning. She is also a professor at California State University, Chico, where she teaches Entrepreneurial Law .
You Don't Have To Solve This on Your Own – Get a Lawyer's Help
Meeting with a lawyer can help you understand your options and how to best protect your rights. Visit our attorney directory to find a lawyer near you who can help.
Or contact an attorney near you: