Can a Business Be Sued for Employee's Acts?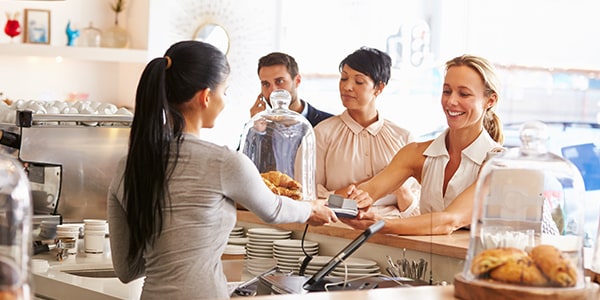 One of the biggest concerns for business owners is whether they can be sued for their employees' acts. Well, like most legal questions, the answer is going to be a resounding "it depends."
In many cases, employees can be considered "agents" of the business they work for. While this may seem like everything an employee does can be attributed to his employer, this is not always true.
So, when are employers liable, and when are they not? There are a number of different factors to consider.
In the Course of Employment?
Under the doctrine of respondeat superior, employers are vicariously liable for the acts of their employees in the course of employment.
The key phrase is "course of employment," which limits liability to acts or omissions that are authorized by the employer. These include work-related tasks and assignments from the employer, and anything else that falls within the natural scope of the worker's duties.
Frolic or Detour?
Another issue courts often consider is whether the employee's act occurred during a frolic or detour.
A "detour" is a minor deviation from the explicit instructions an employee has been given, but is still somewhat related to work functions. A "frolic," on the other hand, falls outside the scope of employment, meaning the employee is acting completely at his own discretion.
For example, an employee who takes a company car to run a work errand during work hours -- and who hits a pedestrian while on that errand -- is making a detour. But an employee taking a company car after work hours to a bar and then drunkenly driving into a pole has made a frolic. The employer is only liable for detours, and not frolics.
Negligent Hiring?
In some cases, employers can also be liable for acts that fall outside the scope of employment. Negligent hiring is a prime example of this. If an employer carelessly hires an employee without conducting a proper background check, and then the employee ends up sexually assaulting someone while out running a work errand, will the employer be liable? The assault is obviously not authorized by the employer. But if a proper background check would have revealed the worker's penchant for violence, then the employer could potentially be held responsible.
These are just a few ways a business can be sued for an employee's acts. If you have more specific questions, or if you're facing a lawsuit, you may want to consult an experienced lawyer near you.
Follow FindLaw for Consumers on Google+ by clicking here.
Related Resources:
You Don't Have To Solve This on Your Own – Get a Lawyer's Help
Meeting with a lawyer can help you understand your options and how to best protect your rights. Visit our attorney directory to find a lawyer near you who can help.
Or contact an attorney near you:
Content For You