Business Bloggers Beware: Posts Can Bring Lawsuits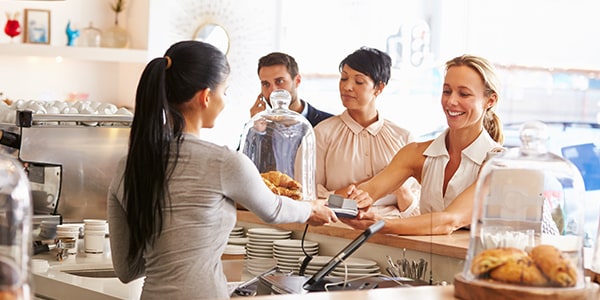 Small business owners need to be vigilant about what they post on their blogs. If they are not, it could end up in a lawsuit worth millions of dollars.
That is exactly what happened to Leslie Richard; she owns a small business called Oko Box which sells clothing made out of organic hemp, bamboo and cotton.
According to Inc., she was approached by a production company called Vision Media Television claiming to be producing a documentary on eco-fashion but that was not the case. VMT specializes in advertorial work. She says that the caller from VMT claimed that the documentary would be aired on outlets such as PBS and CNN.
After the company called her about payment for some of the production costs, Ms. Richard got suspicious and called the Better Business Bureau. She also decided to blog about it on her company blog:
"Look alive small eco business owners," she wrote, " 'cause there is a new scam targeting us. [U]sing television lingo, an entire team of people, a website, video footage, and [a] whole bag of lies to cover their scheme."
Her blog post elicited comments from over 50 business owners who claim that they also felt scammed by the same production company.
When the company threatened to sue Ms. Richard, she did not take down her blog post but replied on her blog: "Um, yeah VMT your scam is being posted & has already been reported, and your imaginary lawyers can't do anything about it."
VMT's lawyers did indeed do something about it: They slapped Ms. Richard with a lawsuit claming $5 million in lost business and $15 million in punitive damages because of her blog posts.
While Ms. Richard has been able to retain a lawyer pro bono to take her case and settle with VMT, this incident serves as a warning to all small business bloggers. While blogging is a useful tool, it is important for business bloggers to be careful of the content in your blog posts.
Anything you write on your company blog serves as a company endorsement: Anything posted on a company's blog -- including reader comments -- can be construed as carrying the weight of a company's endorsement, says Marc Zwillinger, an attorney in the Washington, D.C. office of Sonnenschein Nath & Rosenthal.
As a small business owner, anything you write on your company blog can also be used in suits for defamation, slander and libel. So before you start blogging, think carefully about that content.
It could lead to an unwanted lawsuit.
Related Resources:
You Don't Have To Solve This on Your Own – Get a Lawyer's Help
Meeting with a lawyer can help you understand your options and how to best protect your rights. Visit our attorney directory to find a lawyer near you who can help.
Or contact an attorney near you:
Content For You