Coffee Shop's Loyalty Cards Punch Holes Through Prez's Head -- Protected Free Speech?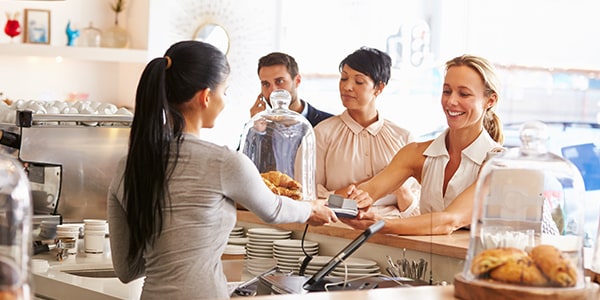 Small businesses will go to great lengths for good publicity, and even a little bit of backlash can be good for the bottom line. Just take Black Forge Coffee House in Pittsburgh, PA -- the store employs loyalty cards not unlike many food and beverage service stops, with customers getting a hole punched in the card for each purchase and the promise of a free coffee down the line. But while Black Forge's cards may look similar to other businesses' on the front, the back features head shots of politicians and people unpopular with the shop's owners, making every hole punch look like a hole in the head.
Most of the politicians included on the card are Republicans, so it's no surprise that President Donald Trump was included on the latest iteration. But could punching a hole through a miniature printout of the president's be construed as a threat? Or is it all good fun under the First Amendment?
Doubleshot
The newest card, according to Fox News, includes images of Donald Trump, Rick Santorum, Ann Coulter, Mike Pence, Martin Shkreli, Pat Robertson, Bill O'Reilly, Rush Limbaugh, Mike Huckabee, and Ted Cruz. Previous versions included Glenn Beck, Creflo Dollar, Jerry Falwell, and Billy Graham. And while getting political might not always be a good idea for business -- many conservatives have voiced their displeasure with the imagery of the cards -- the shop's staff have said the majority of the response has been positive.
"Most people take a look at it and laugh," co-owner Ashley Corts told the Los Angeles Times, adding the shop has had "hundreds of people come in to show support." And despite some backlash on social media, Black Forge won't be getting rid of the cards any time soon.
Americano President
Corts was also clear about the card's intent: "We're not threatening the president," Corts told Fox. "We don't want to physically hurt him, we do not condone any sort of hate. It's completely against who we are." While it is illegal to threaten to harm the president, courts have generally held that satire, hyperbole, and empty threats not intended to be acted on are protected free speech.
And ten acts of free speech can earn you a free latte.
Related Resources:
You Don't Have To Solve This on Your Own – Get a Lawyer's Help
Meeting with a lawyer can help you understand your options and how to best protect your rights. Visit our attorney directory to find a lawyer near you who can help.
Or contact an attorney near you: