Commercial Foreclosure: What Happens to Commercial Leases?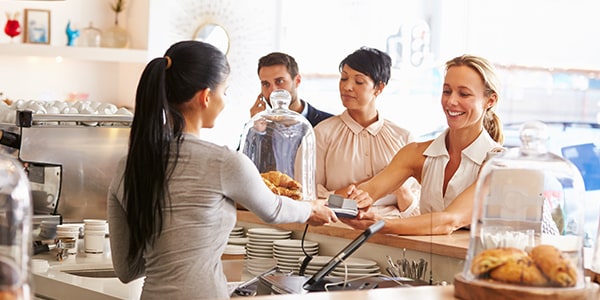 Though residential real estate markets figured largely in our economic woes, it looks like commercial real estate has begun, and will continue to suffer a wave of foreclosures. If your small business has been trying to meet its mortgage while income has slowed, this is not news to you. However, many small businesses who lease their space need to be aware of what happens to commercial leases when the property goes into foreclosure.
The Las Vegas Sun recently reported that 26% of the city's commercial real estate market is in default or has entered foreclosure. The Sun cites statistics showing Las Vegas' troubled commercial real estate loans skyrocketed from $4.7 billion in early 2008 to $6.4 billion now.
So, what happens to a commercial lease when the property enters foreclosure?
While real estate laws differ from state to state, the basic rule for commercial leases in foreclosure is called "first in time, first in right." If the mortgage was recorded before the lease was signed, the general rule is that the lease is wiped out. This allows the new owner of the property to do with it as they please -- typically sell it, lease it to the current occupants or lease it to someone else. The new owner can evict the current tenant (even if the tenant has fully complied with their lease), but typically must get court permission to do so.
Some leases (or agreements accompanying leases) contain subordination, non-disturbance and attornment clauses. Attornment means agreement to remain as a tenant with a new landlord. These clauses, while often complicated and calling for an attorney's opinion, set out what happens to the tenant in the event of foreclosure. Typically they have the lender agreeing to keep the property's tenant as long as the tenant has complied with all of the lease terms. As can be seen in the current climate, including such clauses in commercial leases is a good idea.
One bright spot for small businesses who could lose their current leases is that in commercial real estate (as opposed to residential), there is typically less immediate incentive for the bank to evict and resell. For post-foreclosure owners of commercial properties, steadily paying tenants represent continuing income from the property. Plus, currently high levels of vacancies in commercial properties make this a renter's market in many regions. New owners may be less likely to risk more vacancies. And should small businesses get the boot, hopefully the struggling commercial real estate market will mean an opportunity to relocate to a better deal.
You Don't Have To Solve This on Your Own – Get a Lawyer's Help
Meeting with a lawyer can help you understand your options and how to best protect your rights. Visit our attorney directory to find a lawyer near you who can help.
Or contact an attorney near you:
Content For You