Declined Debit Card Override Scam: What Businesses Need to Know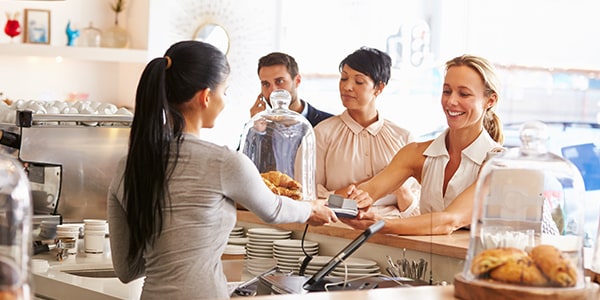 Have you heard about the declined debit card override scam? If not, a recent case involving a young Florida man offers an eye-opening lesson for business owners.
Investigators say the man was able to make more than $300,000 in fraudulent purchases from Apple stores across the country, using a simple scam that's somewhat ingenious. Sharron Laverne Parrish Jr., 24, allegedly made 42 purchases at Apple stores in 16 states by using a declined debit card override scam known as the "forced code" or "forced sale" scam, reports Business Insider.
How does the scam work, and what can you do to avoid being victimized by it?
Need legal advice on how your small business should operate? Consult with an experienced business attorney about your options.
Scam Employs Fake Authorization Code
Though by no means new, the scam employed by Parrish exploits a relatively obscure loophole in retailers' debit and credit card authorization process.
According to the criminal complaint against Parrish filed in a Florida federal court, Parrish had four debit cards, all of which were linked to accounts that had been closed. Parrish would attempt to use the cards, at Apple stores as well as expensive hotels and other businesses, knowing they would be declined. When informed that his card had been declined, Parrish would pretend to call the financial institution that issued the card.
Following the phony phone call to his bank, Parrish would provide the retailer with an authorization code, purported to be from the bank. Now here's the strange part: The authorization code apparently can be any combination of numbers, as long as the code contains the correct number of digits.
Parrish knew exactly how many digits were needed for an authorization code to be accepted, and simply provided a fictional code. The retailer would enter the code into the computer, and the transaction would be then go through.
How to Avoid Being Victimized by This Scam
Since the bank never issued a real authorization code, and Parrish's accounts were all closed, the financial losses became the responsibility of the retailer that accepted the false code. In this case, Apple alone lost more than $300,000 in merchandise to Parrish's scam. So how can your business avoid being taken by this debit card override scam?
As shown in this report by Tampa's WFTS-TV, the best way to avoid being taken by this scam is to avoid accepting authorization codes for declined cards at all:
Though you may potentially lose a sale, you also might be saving yourself from being scammed.
Follow FindLaw for Consumers on Google+.
Related Resources:
You Don't Have To Solve This on Your Own – Get a Lawyer's Help
Meeting with a lawyer can help you understand your options and how to best protect your rights. Visit our attorney directory to find a lawyer near you who can help.
Or contact an attorney near you: