'Dirtiest Hotel' Owner Loses TripAdvisor Lawsuit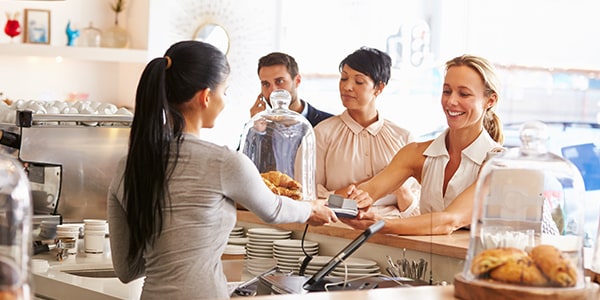 The owner of the so-called "Dirtiest Hotel in America" has lost his TripAdvisor lawsuit for defamation.
Kenneth Seaton, owner of the Grand Resort Hotel and Convention Center in Pigeon Forge, Tennessee, filed a $10 million lawsuit against the travel website, alleging TripAdvisor used a flawed rating system based on unreliable rumors, Reuters reports.
But can a hyperbolic "Dirtiest" list be defamatory?
Truth v. Opinion
Typically, businesses can bring defamation lawsuits when a reviewer posts false information and lies. You can sue over reviews that are based on untruths, but not reviews that are based on an opinion.
For example, if a reviewer claims that you steal your employee's tips, you may win a defamation lawsuit if it's not true.
However, if a reviewer writes that your penne looks (and tastes) like maggots, this review may be protected even though it's arguably just as damaging to your business.
Hyperbolic Consumer Lists
The TripAdvisor list, however, hovers between truth and opinion. After all, it was called "America's Dirtiest Hotel" on a travel website, which people frequent to decide where to stay.
But do opinion-based ratings that draw a conclusion count as fact?
According to the 6th U.S. Circuit Court of Appeals: Nope.
Circuit Judge Karen Nelson Moore said the word "dirtiest" is rhetorical hyperbole -- or in other words, an exaggeration. She said no reader in his or her right mind would think that the Grand Resort is literally the dirtiest hotel in the U.S. of A.
The judges turned to lists like "Top Ten Dumb A---s," a Reader's Digest poll proclaiming Tom Hanks as the most trusted person in America, along with [insert your favorite BuzzFeed list here] as evidence that such lists are opinion, not fact.
Free Speech Fun
At its core, this is about reviewers' free speech rights. People have a flair for the dramatic on review websites. If someone writes, "It's probably more sanitary to sleep in the bathroom," chances are it's being written to be both informative and entertaining.
So a customer has the right to pen an over-the-top glowing review (like "I'd give my first-born to eat here again") or a scathing review (like "I'd rather stab myself in the eye than eat here again").
Grand Resort, the big winner/loser, learned that dirty little fact the hard way.
Follow FindLaw for Consumers on Google+.
Related Resources:
You Don't Have To Solve This on Your Own – Get a Lawyer's Help
Meeting with a lawyer can help you understand your options and how to best protect your rights. Visit our attorney directory to find a lawyer near you who can help.
Or contact an attorney near you: