Discrimination in the Workplace: Veteran AP Editor Sues Newswire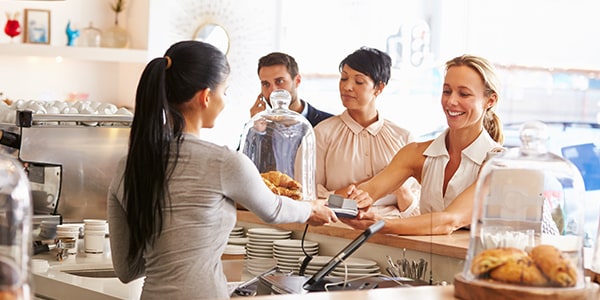 The Associated Press is used to making headlines, but not with its own name. But last week a bunch of other news organizations reported that the wire made news with a lawsuit filed against it by a longtime AP staff member alleging race, gender, and age discrimination. Ironically, Sonya Ross, the plaintiff, is a Race and Ethnicity Editor.
Ross has been at the AP for three decades and she is a veteran reporter with impressive credentials. She argues in her suit, however, that since 2008 she has been discriminated against, denied promotions, and worked in a hostile environment. Ross says that the hostility has worsened since she cooperated with federal authorities on an investigation of racial discrimination at the DC bureau.
Keeping Quiet
Ross joined the AP as an intern in 1986 and was the first black woman named to the White House Correspondents Pool in 1999. She states in her suit that troubles at work began with the hiring of a new DC Bureau Chief in 2008, at which point she was pulled from assignments and generally mistreated, including being berated in front of her reporters.
Although this editor left in 2010, in the lawsuit Ross alleges discrimination continued after his departure and was exacerbated when she spoke to federal labor authorities openly during an audit of the AP's Washington DC office. It seems, based on the wording of her filing, that Ross triggered this audit with her complaints, and won no new friends at work as a result.
"Ms. Ross has continued to work at AP under conditions that have been extremely stressful and humiliating," the suit reads. "She senses antipathy toward her on AP's part, and believes AP wants to destroy her credibility in the media industry in retaliation for her complaints about her former boss, and for triggering the investigation that led to this finding of discrimination by the federal Department of Labor."
The Auditors Conclude
The Labor Department's Office of Federal Contract Compliance earlier this year concluded that AP had "allowed, and tolerated, a climate of hostility toward African American employees." Ross's suit likely relies on this finding.
The AP has not responded, which is another ironic aspect of this case. The organization that seeks comment from everyone on everything has declined to speak to reporters about this matter. Meanwhile, the longtime journalist, Ross, has referred the media to her lawyers.
She seeks compensation for the money she alleges she lost as a result of the discrimination and a new job "consistent with her experience and training." Ross does seem to have a point there. What is a Race and Ethnicity Editor anyway, and is there any way for that not to seem like a strange role and title? She did not get her chops covering people's origins and identities but covering the US President, one of the most prestigious positions in American journalism, and her career does appear to have taken an unusual turn.
Talk to a Lawyer
If you're in business and concerned about employee lawsuits, speak to a lawyer about preventive measures. Get guidance in all aspects of business operations and stop trouble before it starts. For businesses, unlike for celebrities, not all news is good news, and you don't want to find yourself in the headlines for discriminatory policies.
Related Resources:
You Don't Have To Solve This on Your Own – Get a Lawyer's Help
Meeting with a lawyer can help you understand your options and how to best protect your rights. Visit our attorney directory to find a lawyer near you who can help.
Or contact an attorney near you:
Content For You